Ever hotter.

Scot Free III
Frank & Anne
Thu 1 Aug 2019 12:21
Set off planning to cycle down to LaHave Bakery for lunch,stopping at galleries and potteries on the way. It proved to be far too ambitious- very hot again and loads of traffic( all going to the beach?)making for unpleasant cycling.
Returned to Bridgewater and to the DesBrisay Museum named afterJudge DesBrisay who collected many curious things over the years. His wife sold his collection to the town of Bridgewater after his death in 1900.
The First Nations Gallery tells the story of the Mi'kmaq people and shows items of importance to their culture, including several examples of their immaculate porcupine quillwork. Hope we don't encounter any of those rodents!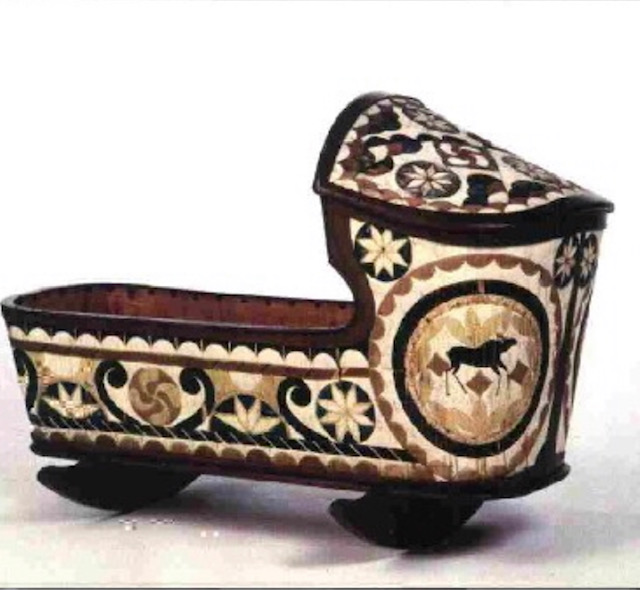 The wooden cradle, is covered in birch bark panels inserted with the porcupine quills.
The Holodomor National Awareness Tour bus was in the museum car park to raise awareness of the genocide in Ukraine, 1932-33. Holodomor means "inflicting death by starvation" and was the man made famine killing millions of Ukrainians which was hushed up for 60 years and only really came to light after the collapse of the USSR. The 2 films included very moving accounts of survivors. During term time, the bus is used as an educational classroom and the young lady running it was very passionate and inspirational. An interesting, very hot afternoon.
Just had to stop off at the Kings Street Brewing Company. This time Nun on the Run and Holy Mackerel. Where do they get the names from?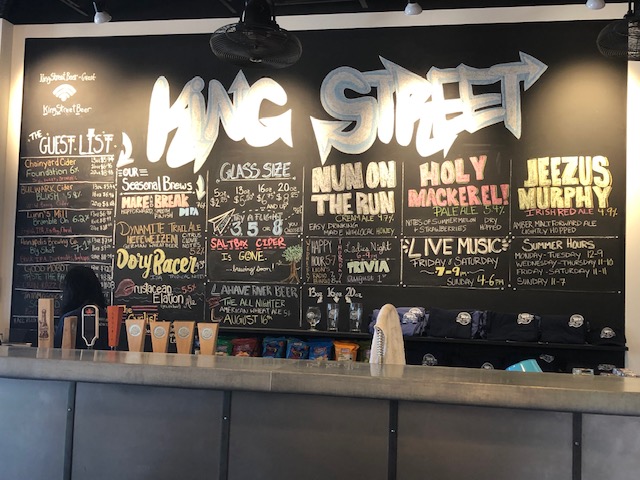 34 degrees down below, when we were back on board after quick shop for supper.
---