Progress

Scot Free III
Frank & Anne
Mon 4 Oct 2021 22:41
Completed work on bikes. New rear tyre and inner tube for A, surprising what you have on board. More degreasing of gears and a quick spin round the parking lot and adjacent Munro Park. After all our cycling on standard bikes, over the last 2 years, they felt jolly unstable.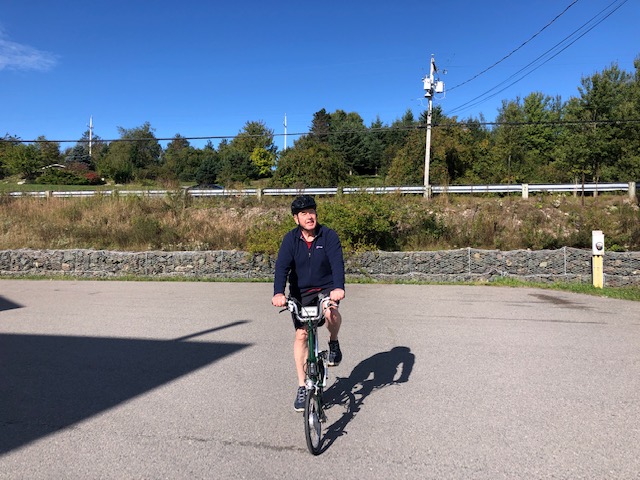 View of the yacht club from the park, with Scot Free behind the shed.


Arrived back to find a man with a digger levelling and grading our spot, ready for us to be moved tomorrow. The hoist operator has asked various people to come and help. Fingers crossed.

---