And finally

Scot Free III
Frank & Anne
Mon 6 Aug 2018 17:00
The High Line!
We heard about this by chance from a couple of fellow sailors in the water taxi. What a find! A lovely early evening stroll along this former railway line. An antidote to the memories of the 9/11 atrocities.
The High Line is a public park 1.5 mile long and planted with trees, shrubs and flowers. Built on a historic freight rail line high up aboveI the streets on Manhattan's West Side, in the Chelsea District.
There are public performance spaces, beautiful planting as well as numerous artworks. A rare find indeed!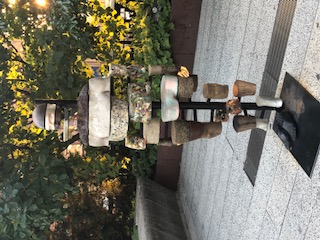 ---