Ferry trip

Scot Free III
Frank & Anne
Mon 2 Sep 2019 15:22
Up early for our trip across the water. Most interesting taxi driver yet, discussing the geology of Halifax and the politics.
Some people say the best thing about Dartmouth is the view of Halifax on the way back. Others liken it to Brooklyn vs Manhattan. We're leaning towards the first.
The plaque at The Alderney Ferry Landing succinctly describes the origins of Dartmouth.
Enjoyed a coffee overlooking The Quaker House, one of the oldest landmarks, associated with the Nantucket Whalers who moved here after The American Revolution to avoid tariffs imposed on them by the British.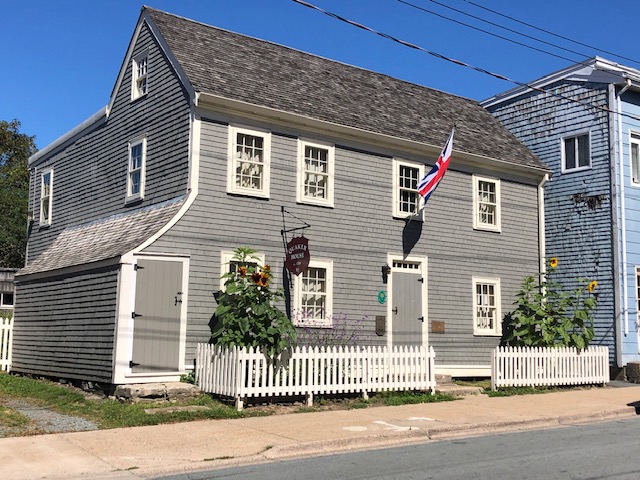 Walked up to the Scenic Gardens, part of the Dartmouth Commons, approximately 300 acres of land set aside by the government in the late 18th century for the settlers common use. A beautiful open space with wonderful views over the harbour. It is home to a cairn, commemorating the landing of the 353 settlers from the Alderney in 1750.
The gardens are also home to The Park Road Community Oven,
Dartmouth's volunteer-run, wood-fired community oven, garden, and orchard. Open on a Saturday for anyone to bring pizza/food to cook and mix/share with others.
---