Port bound no longer

Scot Free III
Frank & Anne
Sun 16 Oct 2016 21:55
16:49.3N 25:3.8W
We have been port bound in Mindelo, for two weeks, trying to have some sail, furling gear repaired. Unfortunately, despite the ingenuity and best efforts of the engineer & sailmaker we have been unable to repair the Kevlar rope which winds in the huge cruising chute. Nothing else, available here, is torsionally strong enough. We might get a new one shipped out, if I can prove a manufacturing fault. Otherwise, we'll have to hoist it the old fashioned way and get it down quickly if the wind goes much above 10 knots.
However, we managed to visit
the stunningly beautiful island of Santo Ãntao, by ferry, on Friday. Never seen anything quite like it, Lord of the Rings on steroids. Some really scary roads round the huge shield volcano's crater wall.

We have just popped round to the South side of the island of Sao Vicente, to anchor, for the night and
tomorrow will head for Santa Luzia, an uninhabited island.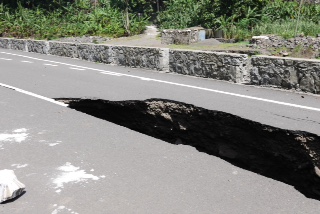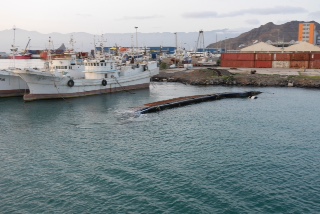 ---