Bye bye Ptown

Scot Free III
Frank & Anne
Tue 28 Aug 2018 21:54
A final trip into Ptown and more sights to remember.
Captain Jack's Wharf, a much photographed ramshackle pier. Jackson R Williams, a fisherman in the 1880s built this wharf from his property on Commercial Street renting the pier shacks and sheds to tourists. Nothing much has changed!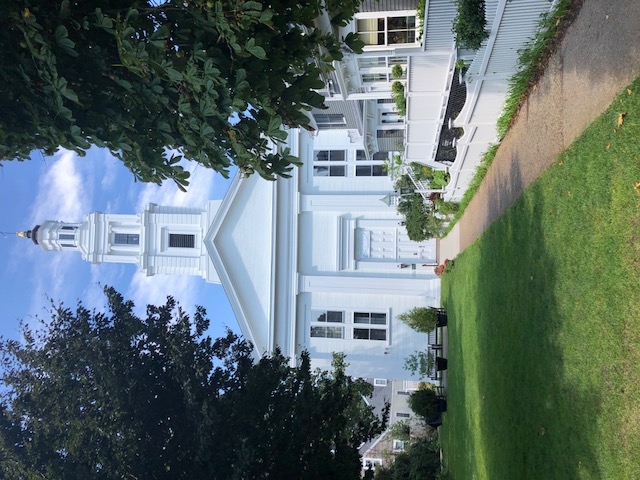 Built in 1847, The Unitarian Universalist Meeting House is regarded as the most beautiful building in Ptown. It's steeple is known as The Christopher Wren Tower, named after the architect whose churches transformed London.
Made our way to and up the Pilgrim Monument and Museum.
It commemorates the "first landing "of the Mayflower Pilgrims in Ptown on 21st November, 1620. The tallest granite structure in the US at 272 ft 7 ins. 116 steps, 60 ramps and allegedly takes only 10 minutes to climb. Not so sure about that.
Another unusual building was the Octagon House, octagonal houses being popular in the mid-19th C. Robert Soper, a whaling master built the house believing that the shape would deflect some of the power of the storms. It still stands and has been run as an Inn and Restaurant, a rest home and is now back to being a private residence. Maybe some truth in it?
Had a very wet dinghy ride back to the boat. Must be the furthest we've ever had to go and the wind was creating quite a chop.
---