Furry friend?

Scot Free III
Frank & Anne
Fri 8 Oct 2021 11:49
Had an unexpected visitor to the yacht-club this morning - an American mink, a semi aquatic mammal, seen down by the water's edge. Sorry photo not better Apparently he's been spotted before but certainly don't want him on board, he could do a lot of damage.


F at his winch servicing station in the cockpit - almost finished.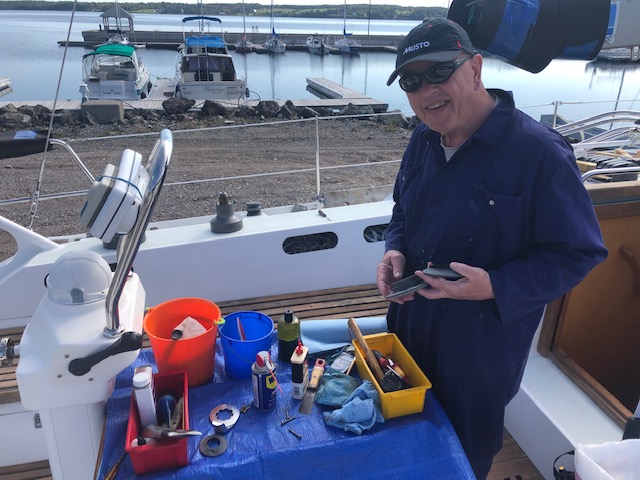 A sorted and bagged all the clean courtesy flags, Google proved very useful in identifying them. A fun job, lots of memories of countries visited and those not - Morocco and Grenada. For some reason duplicated the Puerto Rico flag - suggest senior moment.
Should have taken a photo as they provided a very colourful display on the table in the clubhouse.
---