A small world.

Scot Free III
Frank & Anne
Tue 8 Oct 2019 10:58
46:11.30.N 60:16.4.W
Northern Yacht Club, North Sydney
Took advantage of the south westerlies - warmer and also had the wind behind us. Left Baddeck at 7:30 ish this morning, past Beinn Bhreagh, Alexander Graham Bell's estate. A rather gloomy day.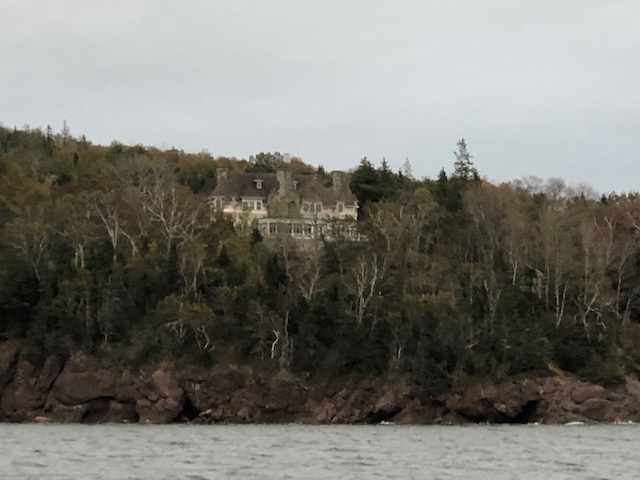 F's timing was perfect for making a fast passage through the Great Bras D'Or passage out to sea and round to North Sydney. Only a couple of places in Canada where tides are critical, this being one, faster speed than in the Gulf Stream!



Sailed under overhead cables and then under a bridge, always scary approaching them,wondering if enough space.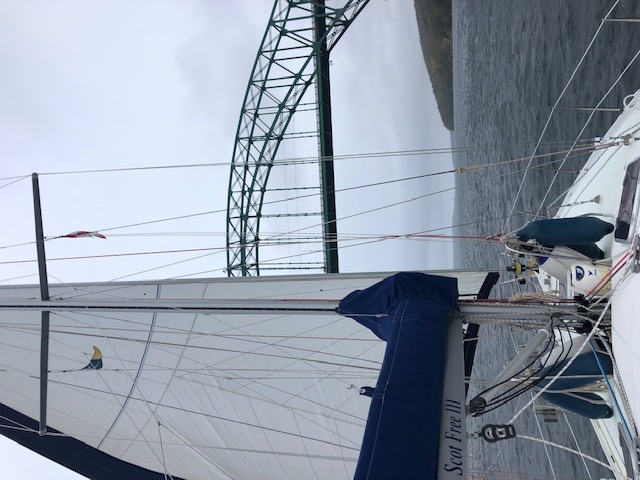 Tide certainly racing.



Covered 40 miles in less than 6 hours- pretty good going. The Yacht Club has been recommended to us for haul out, but described today as a bar with some boats! Suits us!
Amazingly, in the bar we met a couple who crossed the Atlantic at the same time as us in 2017, only they went from Cape Verde to Barbados. They had met our two Irish friends, Ester and Joe in Cape Verde before they, E andJ, set off for Antigua, crossing our path mid-Atlantic. A small world!
---