A bit of a scrape.

Scot Free III
Frank & Anne
Sun 2 Sep 2018 20:59
The Cowyard
Well, we ran aground at 8:45, as intended, and by 9:30 were scraping off all those huge barnacles and a carpet of weed, or at least the skipper was. I waited until the water was waist deep and not up to my armpits. At 22.5 degrees C it wasn't nearly as inviting as the crystal clear 34 degree waters of the Bahamas or The Caribbean. Needs must, I suppose!
Had intended to take before AND after photos but got into the water and got wet before I remembered my phone!
The white circles show where the barnacles had been, normally below the water line. They took the black anti fouling with them; wasn't very effective anyway.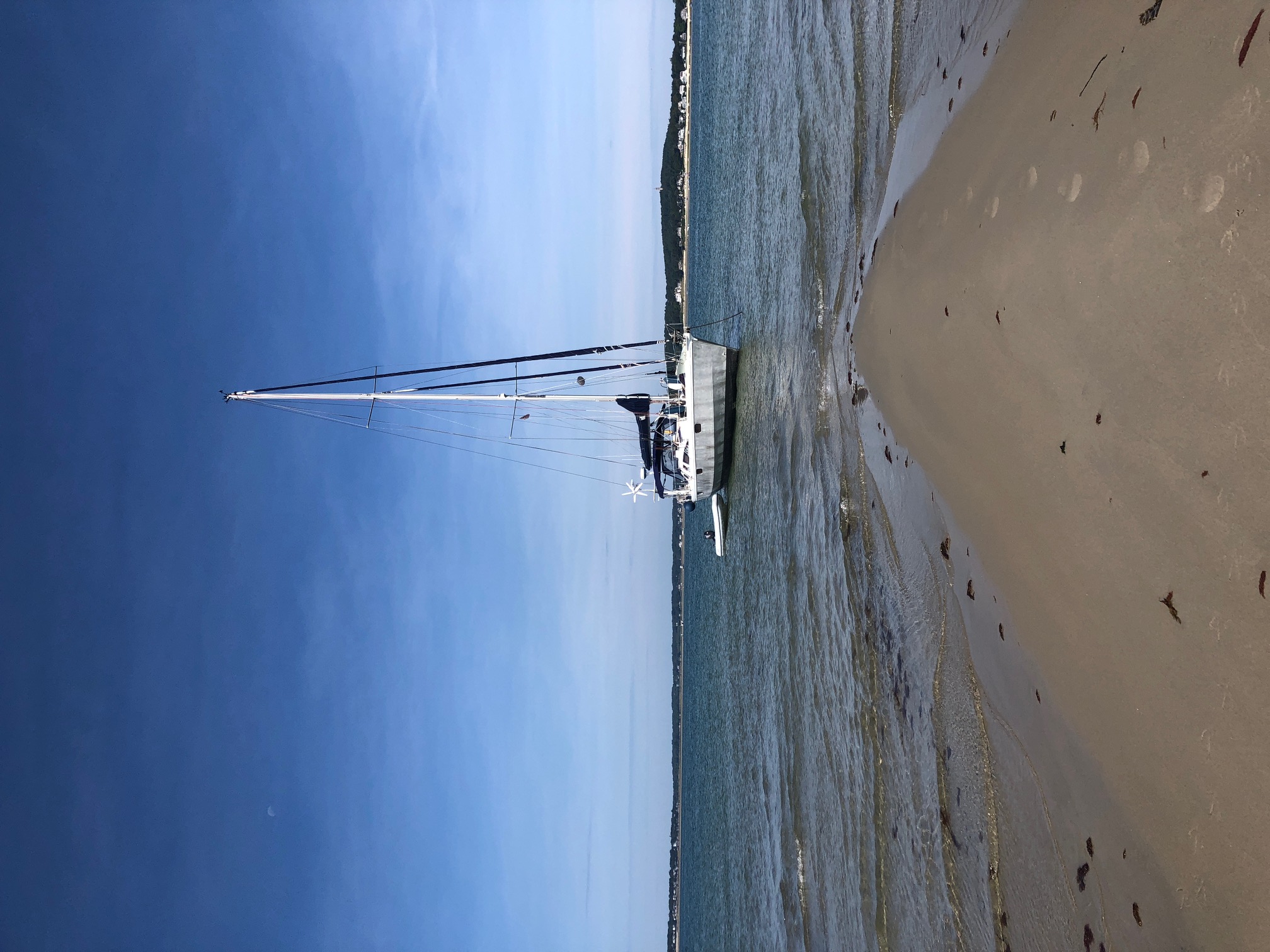 Would have been good to dry out completely on this sandy bank but removing the barnacles was much easier while they were wet.
F donned his goggles to attack the prop and various drains( looked the business in his Spanx shorty wet suit €11, in the sale at Decathlon, so glad he got some use out of it) then by 11:45 were both finished.
The only boat to ask if "we'd run aground" was The Harbormaster's- so much for our preemptive phone call!
Hoping for great things now with our speed.

---