Confusion

Scot Free III
Frank & Anne
Tue 17 Sep 2019 15:07
Monday morning, beautifully calm and sunny. Anchored off a beach where "there is very pleasant walking ashore" but the hurricane damage has made landing and walking along the shore impossible.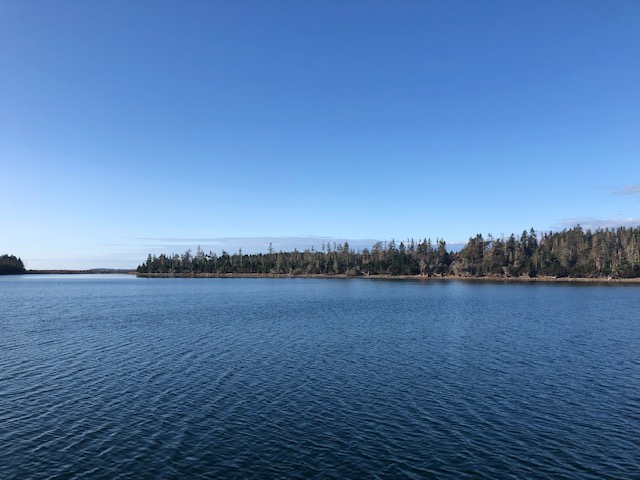 Had to try and get some exercise. Dinghy launched and off we went - circled the bay and tried, in vain, to find one of the government wharves to go ashore. Saw a sunken boat across the bay. Our cruising guide mentioned that an old Coast Guard Ship had been brought ashore for scrap a few years ago, little progress had been made and "it is an eyesore. "

This wooden fishing boat didn't really fit the description, but it was in front of a car breakers yard!? Failed on both counts- to get ashore and to get some exercise.
Set off for Liscombe by a different route, only to spot the village of Marie Joseph at the mouth of the bay with aforementioned ship. Struggling with the charts- have 2 different sets of electronic charts and are constantly having to cross reference. Names are not accurate, sometimes spelt incorrectly and even in completely the wrong place.
Liscombe - recommended by a couple of people and seemed a good place to hole up to wait for the strong winds to pass.
---