All's well that ends well!

Scot Free III
Frank & Anne
Tue 20 Aug 2019 01:07
Lunenburg was designated a UNESCO World Heritage Site in 1995. A Fisheries Museum visit followed by the walking tour this afternoon gave us a very good overview of the history of Lunenburg. Early in 1753 the first settlers arrived, mainly Protestants from German speaking parts of Europe. They were more familiar with farming but quickly took to fishing and also to ship building. We started at The Lunenburg Academy, opened in 1895, which stands at the top of Gallows Hill and has a commanding view over the town.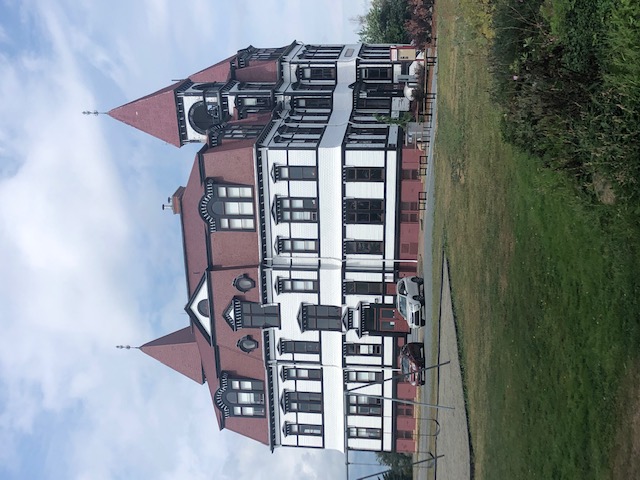 We saw the oldest house,
a number of heritage buildings, 18th century and Victorian, and
St John's Anglican Church (one of five churches in the town and the second Anglican one in Nova Scotia). The wooden building, completed originally in 1763, was partially destroyed by fire in 2001 and required a 4 year restoration project.



A casual conversation, on Saturday, with the barman over a craft beer in Lunenburg's first and only brewery resulted in him offering to pick up the long forgotten Amazon package from Dave's Vacuum Clinic, Bridgewater. He commutes from Bridgewater each day and the one bus in the morning to Bridgewater returning in the evening wasn't really an option. A perfect solution.
Success. We now have the ability to charge our bike batteries. 120 volts somewhere ashore, not 240v on-board!!
---