26-Jul-23 17:15 Ormis Sounia 37:39.365N 24:01.253E

Westralia
Steve Coughlan
Wed 26 Jul 2023 17:15
08:00 Mick and I attended to some maintenance work, Julie did a shop and we took on 1,250 litres of diesel. Engine and genset check, oil, water all good.
13:45 Depart Zea marina
17:15 Laid anchor at Ormis Sounia. Motor sailed, winds 14 apparent, 30 SB. Close hauled. SOG 8.5 knts. Went for a swim before opening the Westralia bar, then dinghy to shore for dinner at the Taverna adjoining a very bland modern hotel with the obligatory rows of deck chairs and umbrellas.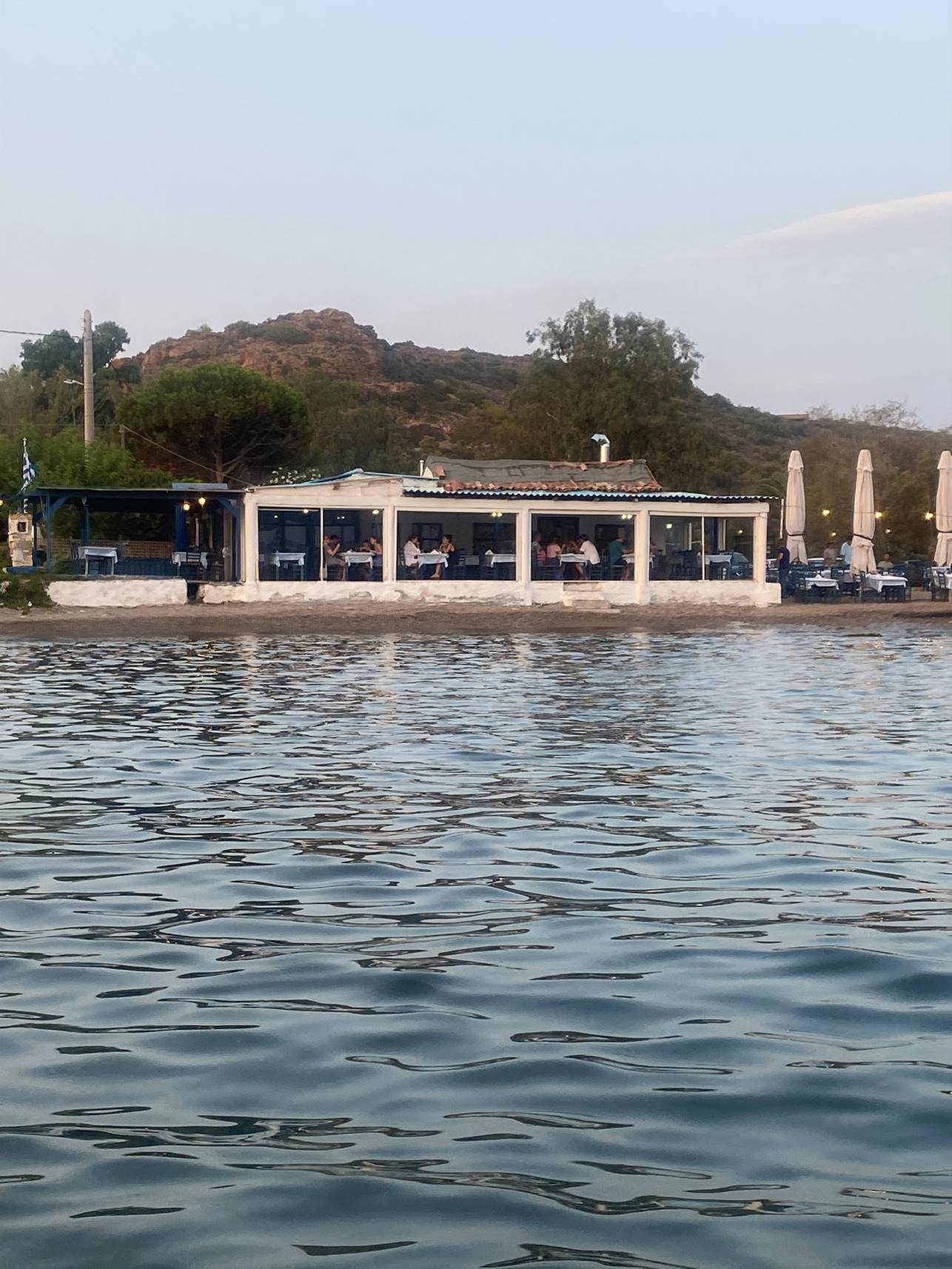 Taverna at head of O. Sounia
Temple of Poseidon
Steve Coughlan
Executive Chairman
Perth

---

Level 2 Bravo Building
1 George Wiencke Drive
Perth Airport WA 6105, Australia
P+61 8 9270 1000

•

M+61 418 935 451
byrnecutmining.com


---