Pix 26 July 1930hrs 38:33.357N 14:52.326E

Westralia
Steve Coughlan
Tue 26 Jul 2016 18:28
25 July we berthed at current location, Porto Dell Eolie, Salina at 2000hrs. Went for a promenade walk around the neat small village at Santa Maria Salina before dinner at a local restaurant.
26 July – After a late start we celebrated Fi's 60th birthday. Muzz gave Fi a set of earrings he bought at Lipari - in a similar manner to me, the day before! Definitely a bloke thing.
I left Fi and Muzz to their own devices and they set off to explore Santa Maria Salina on foot whilst I tendered washing and caught up on other issues around the boat. They returned after midday when I was preparing Brompton green for a hill climb up to the summit of the highest of two dormant volcanos, an altitude of 962 metres. Muzz decided to come on Brompton blue. It was very hard work up gradient all the way in the heat and humidity. Up the north coast towards Capo Faro, then east to Malfa and then south inland, on a long continuous climb to a mountain village, Valdichiesa. From there, past Santuario Santa Maria del Terzito (Sanctuary of the Madonna del Terzito), it was to be by foot up the final 200 or 300 metres to the summit of Mont Fossa delle Felci.
We were hanging out for water so we stopped at Agriturismo Galletta restaurant. Muzz consumed 2.5 x 1.5l bottles of water, like a camel, in about 5 minutes. We were running out of time, given it was Fi's birthday, so we canned the walk to the summit and enjoyed the fast downhill return to Santa Maria Salina. A very good work out.
View from Agriturismo Galletta restaurant
Muzz in the moment before camel drinking mode.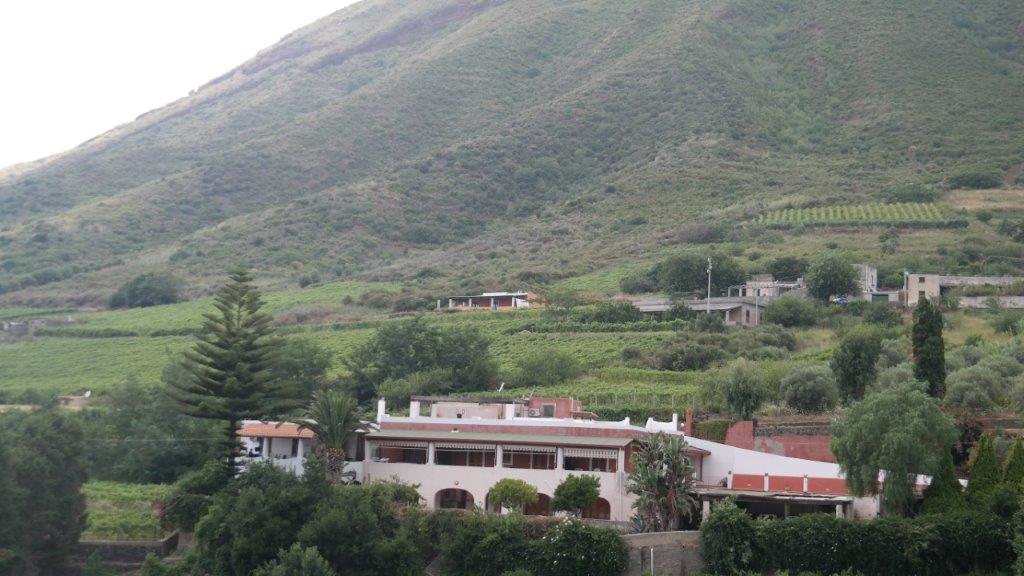 View from Agriturismo Galletta restaurant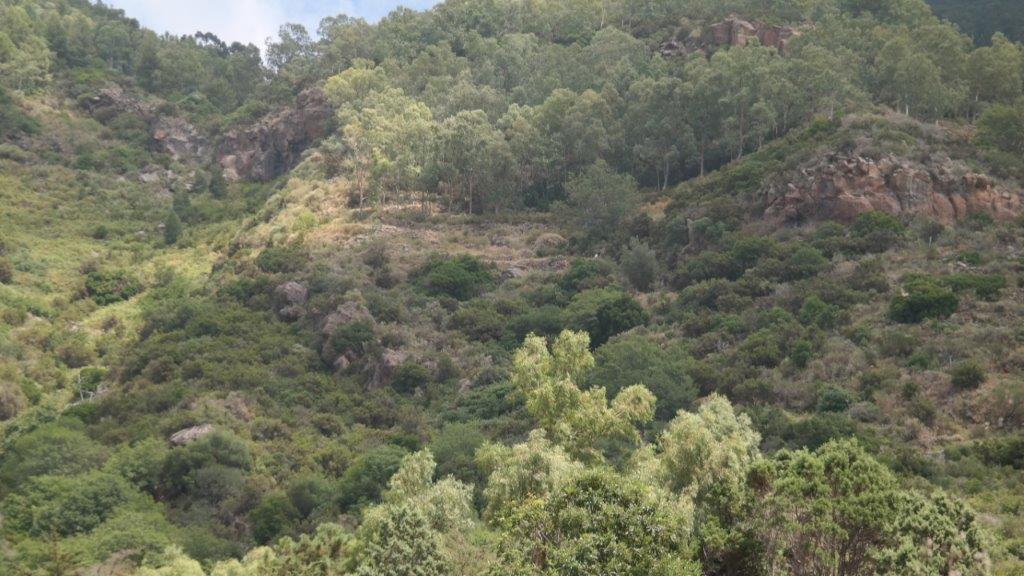 The last stage could only be tackled by walking, but we had run out of time
At Santuario Santa Maria del Terzito
View back to the second volcanic mountain, Monte De Porri
View north east to Isola Panerea
---