Civitavecchia

Westralia
Steve Coughlan
Sun 18 May 2014 20:32
Arrived in Civitavecchia via Rome from London on Saturday 17th May at about 4pm.

Met with Tiziana Aquiliano at the marina and then made my way to Westralia. Looking beautiful after layup over winter. Quick check and all looked good.

Connected shore power but no connection registered on boat. Could not resolve so called Tiziana who sent her brother Stephano and an electrician down to check it out. It appears that the Vitron Quattro panel is not talking to the Vitron inverter so we disconnected the blue cable. The inverter fired up and power was available on board. Called John Eustace from Discovery who organised a replacement blue cable for Sunday. The inverter had been relocated out of the engine room to below the helm seat and it would appear the blue Cat 4 cable had been damaged in the process.

Pulled out the green Brompton bike and pedalled off to the Sunbay Park hotel.

Today Sunday 18th May I spent my time refitting the Bimini and helm covers. Took sometime. Firstly someone had installed the stainless frames in the wrong position and whilst part of the Bimini covers fitted others would not. Think of Ikea without any instructions. Finally I checked out photos from last year and noted the correct installation of the stainless frames, corrected the mounting of those and managed to sort it out. I might add the covers are made to just fit, the just part requiring a bit of jury rigging to stretch them into position. Then to the helm cover. This is secured by ropes through many eyelets and after about 10 re looping of the ropes I finally got it right.

It is great to be back on the boat in the Med and I have enjoyed the physical exercise. Knowing I will be wearing my Reef thongs, shorts and T shirts for the next few weeks is good for the soul.

Note the pic of the old sailing yacht next to Westralia. I saw these guys go out for a race about 10 this morning. They came back about 2pm. They spent about 2 hours preparing the yacht before heading out and about 4 hours after removing sails, cleaning and packing them. Remind me never to get an old racing yacht.

John Eustace arrived from London this evening and Mark Randal arrives in the morning.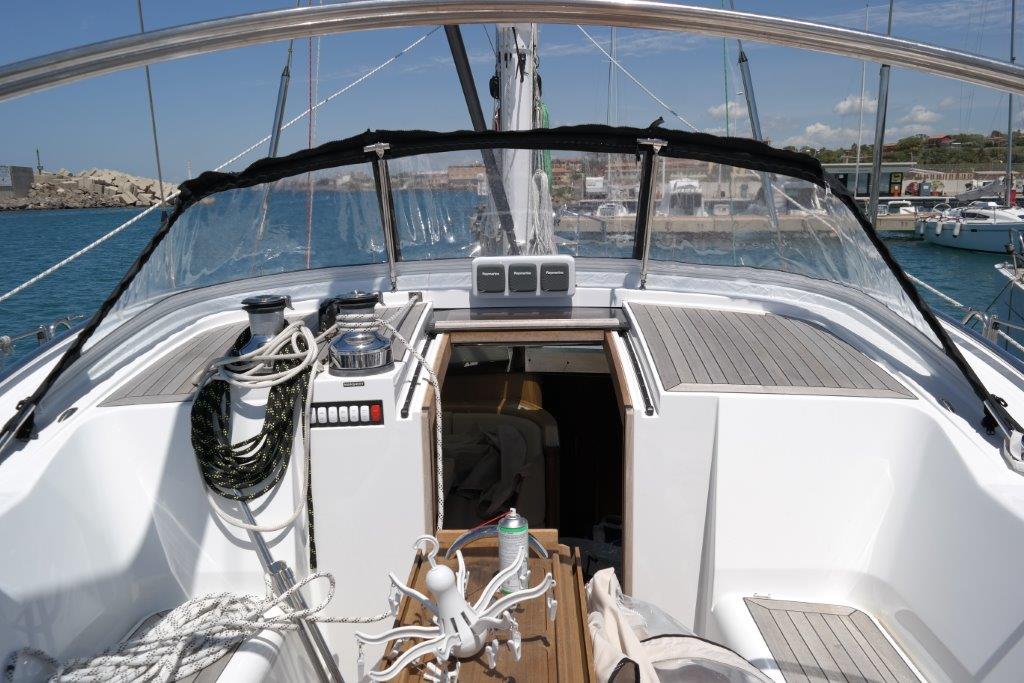 ---