Pix 5 June, Brac

Westralia
Steve Coughlan
Tue 5 Jun 2018 14:54
I organised a hire car the and we headed from Milna to a 3rd generation winery, well known for its few wines, particularly Spoza rose, which is almost impossible to buy. We had a wine tasting care of Sasha, the current generation winemaker. Very good. All 2018 Spoza was sold out and he was taking orders for 2019. I had attempted to book dinner at the winery some days prior, to no avail. It was booked out for a couple of weeks ahead and only seated 24.
We had lunch at a nearby restaurant that over looked one of the many quarries where the famous white limestone/marble building stone, common in many Croation historical buildings, was mined.
Matt, the machine, decided to run the 14kms back to Milna. Mark, Marlene and I continued on to an olive oil grove restaurant, owned by a Croation New Zealander who made his fortune as an immigrant developing a large fishing eneterprise in NZ. Heavy rain late afternoon gave Westralia an excellent washdown.
Excellent wine tasting in 3rd generation family winery. Sasha, on the left, is the current
generation wine maker. Only 95,000 bottles are produced each year.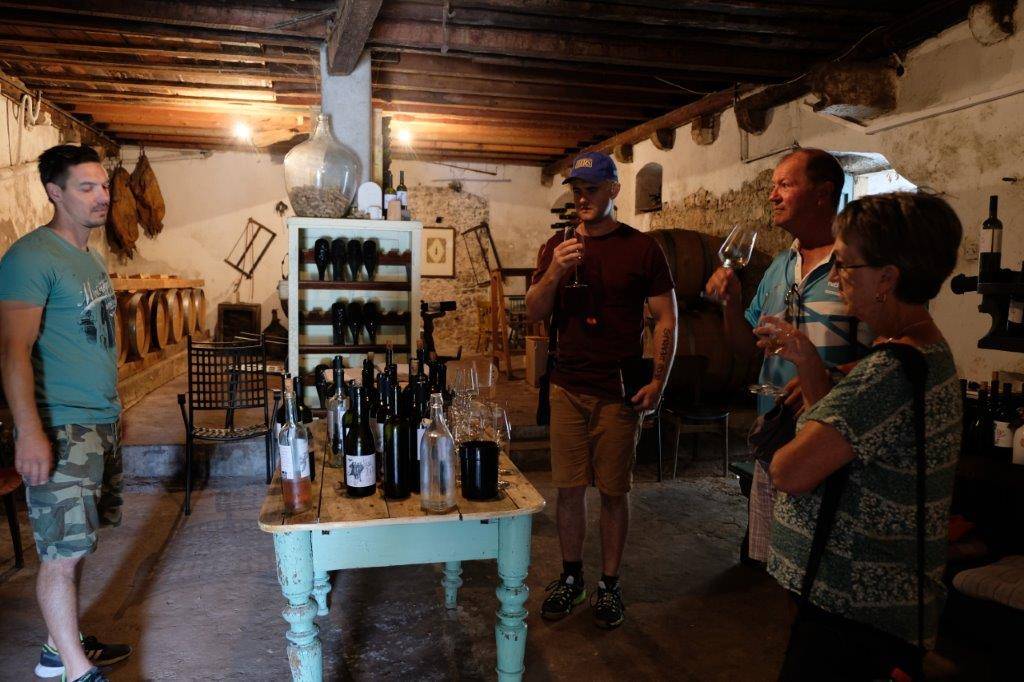 Typical of the land, incredibly stony. To develop more acreage, the rock is ripped, crunched
with heavy equipment before vines are planted. This plot is for local vegetables.
Impressively authentic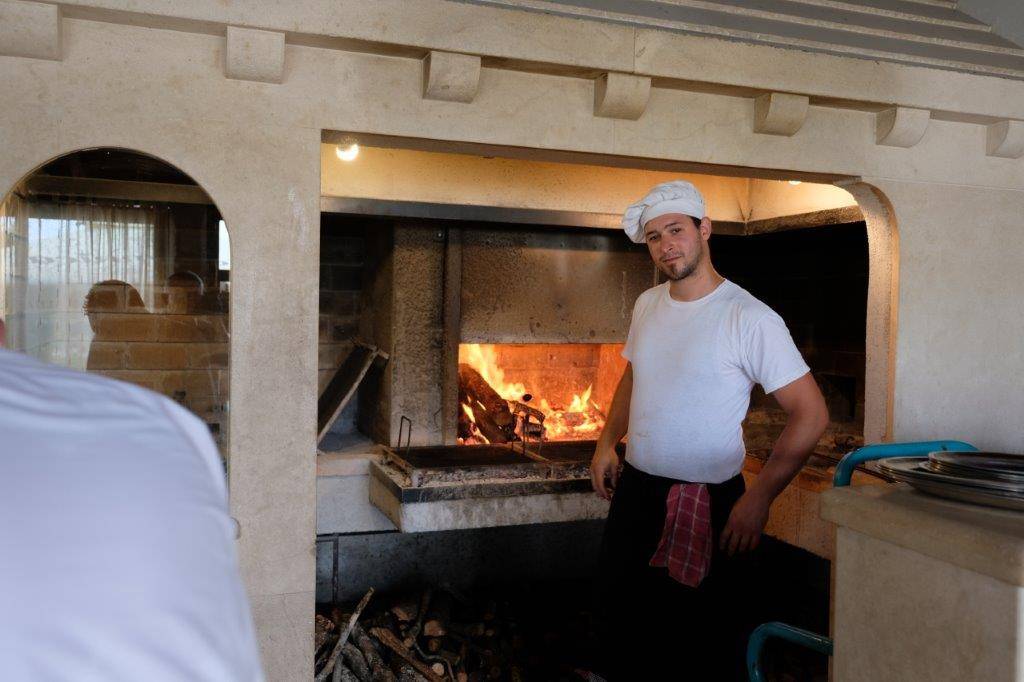 Grilled food the speciality at this restaurant, overlooking building stone quarry.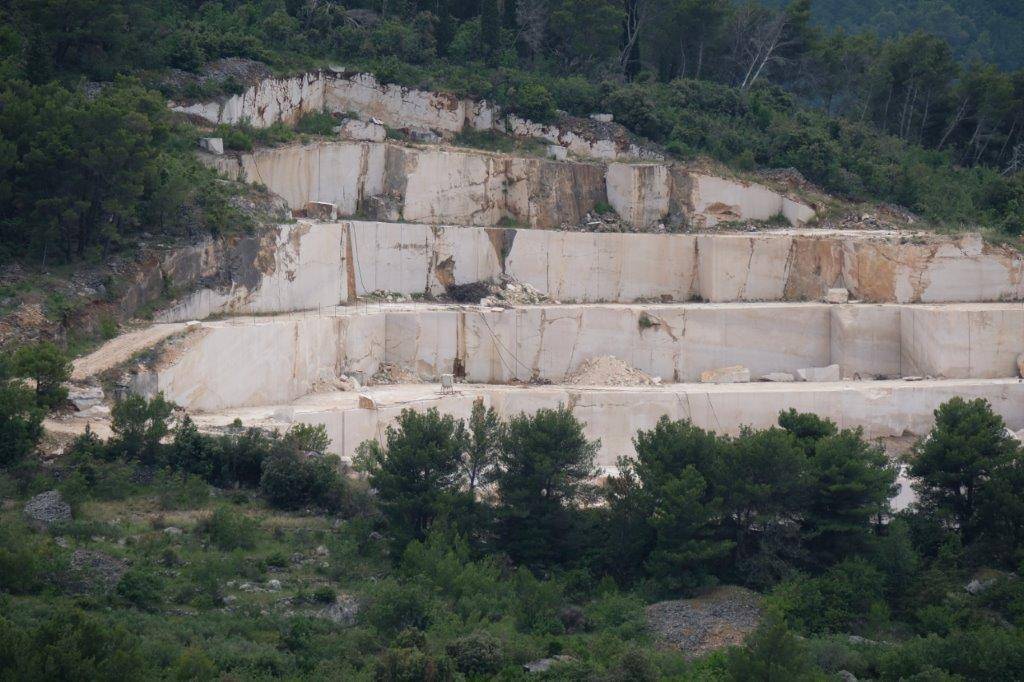 View over olive grove to the mainland from Brac
---