Photos 02-Sep-15 1620hrs 42:45.319N 10:24.452E

Westralia
Steve Coughlan
Wed 2 Sep 2015 15:20
Sep 1
1130hrs Depart Marina Di Campo for Porto Ferrario.
1530hrs Berthed at Portoferraio. Amazing how few boats in port following end of August and the sharp cutoff the end of the season.
Sep 2
1345hrs Bernadine and Craig went for a tour around the historic Bonaparte area and I took the Brompton for a spin around Rada Di Portoferraio. Departed Portoferraio for Porto Azurra at 1345hrs.
1620hrs Anchored at Spiaggia Di Naregno, Porto Azzura. Very nice town set in bay surrounded by green wooded mountains. We took the dinghy into town for dinner at one of the many restaurants in the very attractive port town. Definitely busier than Portoferraio.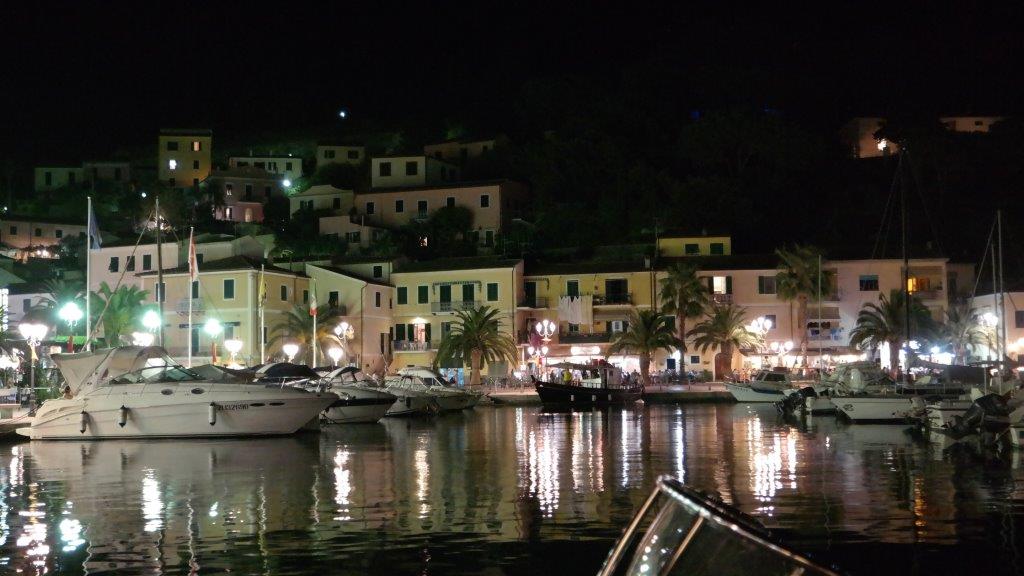 ---