Pix Lastovo June 1

Westralia
Steve Coughlan
Fri 1 Jun 2018 14:18
Morning first thing, started genset and ran up the water maker to top up tanks. Around 10 am, we unpacked Brompton Green and Blue. Matt and I took them ashore, close to Westralia. We then all took the dinghy to check out the old submarine hide excavated at the head of Ubli Kremena. Matt and I alighted where we left the Bromptons. Mark and Marlene then took the dinghy ashore to catch a taxi to the town of Lastovo.
The plan for Matt and I was to ride around the bush track and make our way to Ubli, then up the mountain to Lastovo. It turned out that the bush track was in fact a goat trail, so we carried the bikes up and down for a kilometre until we reached a road at Jujeva Luka. We then cycled to Ubli, had a water, and then up the mountain to Lastovo. Matt, the machine, muscled it and left me in his wake. We caught up with Mark and Marlene and had lunch at Fumari restaurant. The waitress, Tina, was a delightful woman from Melbourne married to a Croatian fellow. Later we headed back to Ubli, Matt and I returned the Bromptons to Westralia, I returned to get fuel for the dinghy and picked up Mark and Marlene. Matt meanwhile went for a plus 1km swim.
I made another futile attempt at a braided rope to stainless wire splice. Early evening we explored the local waters in the dinghy before having dinner a small Konoba near Ubli. Very good.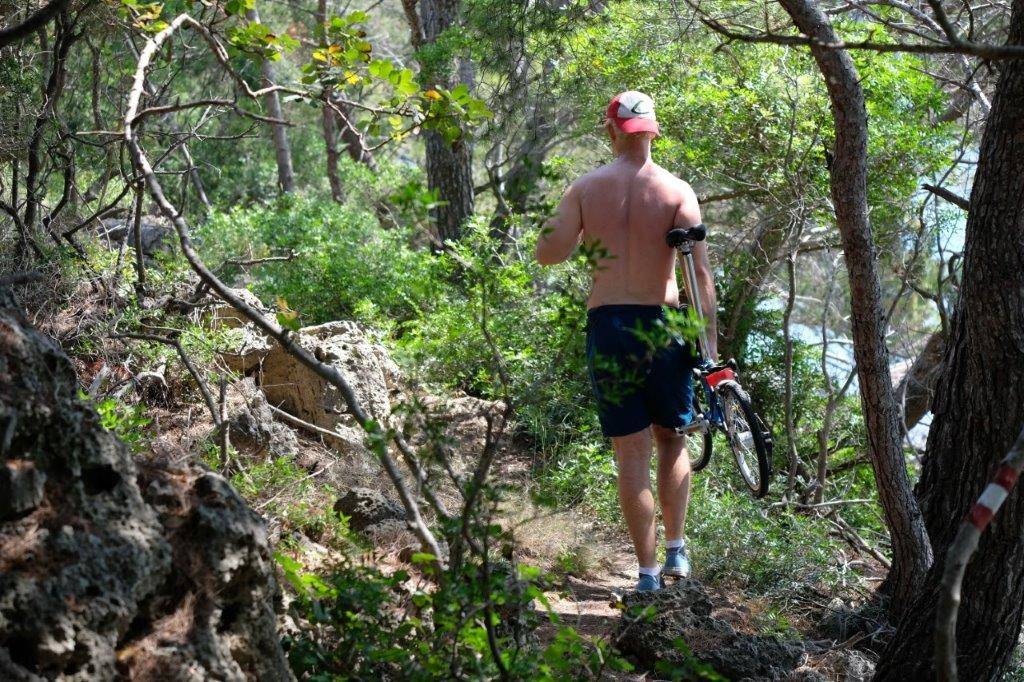 Matt, "the machine" carries Brompton Blue for a kilometre before reaching riding track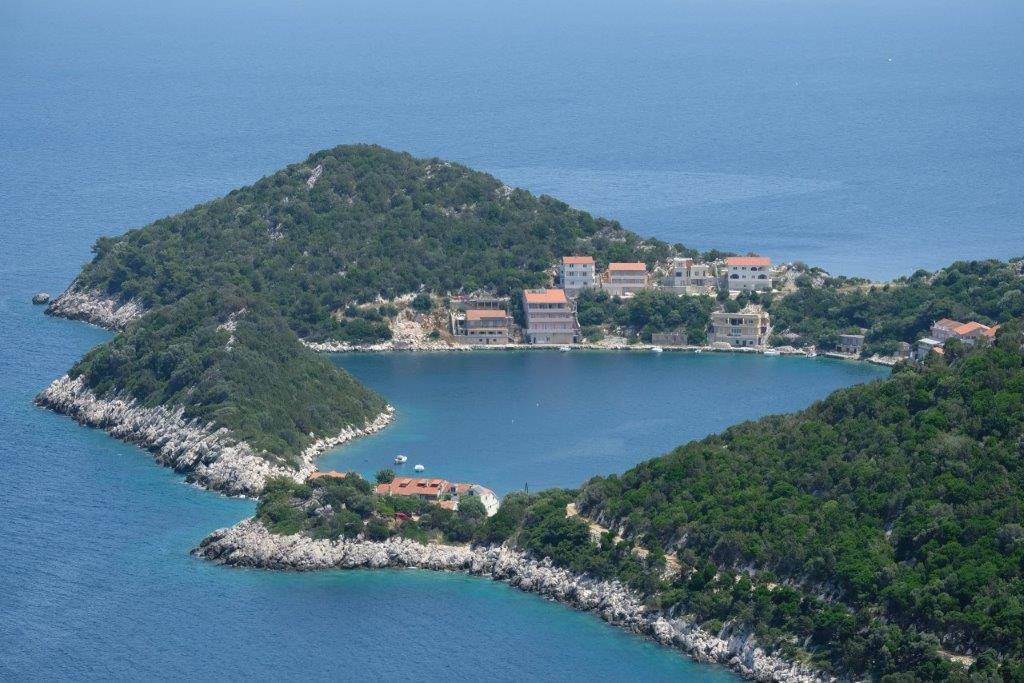 View down to Zaklopatica from high point on road to Lastovo from Ubli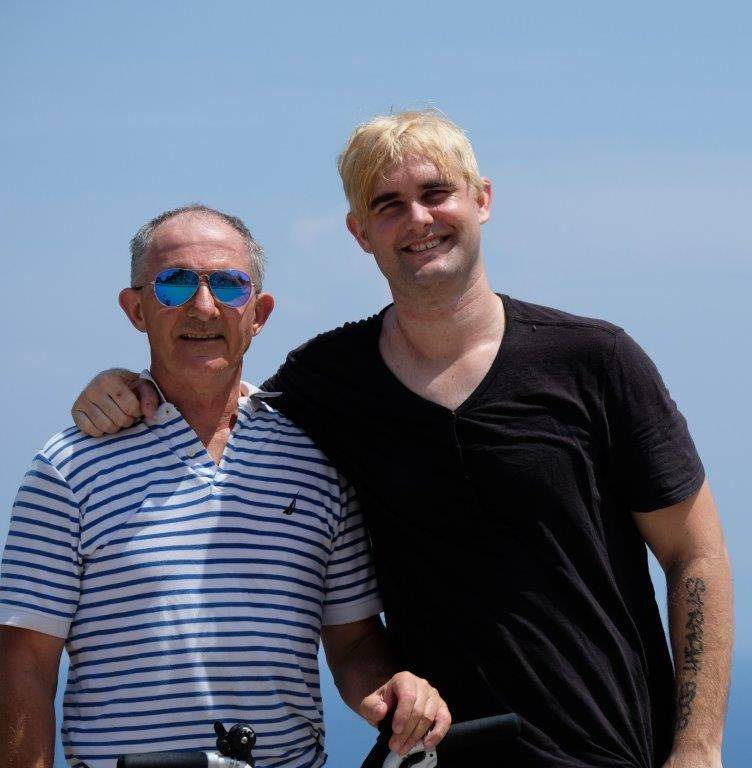 Matt and I on the road
Dinner at Fumari
Valley town of Lastovo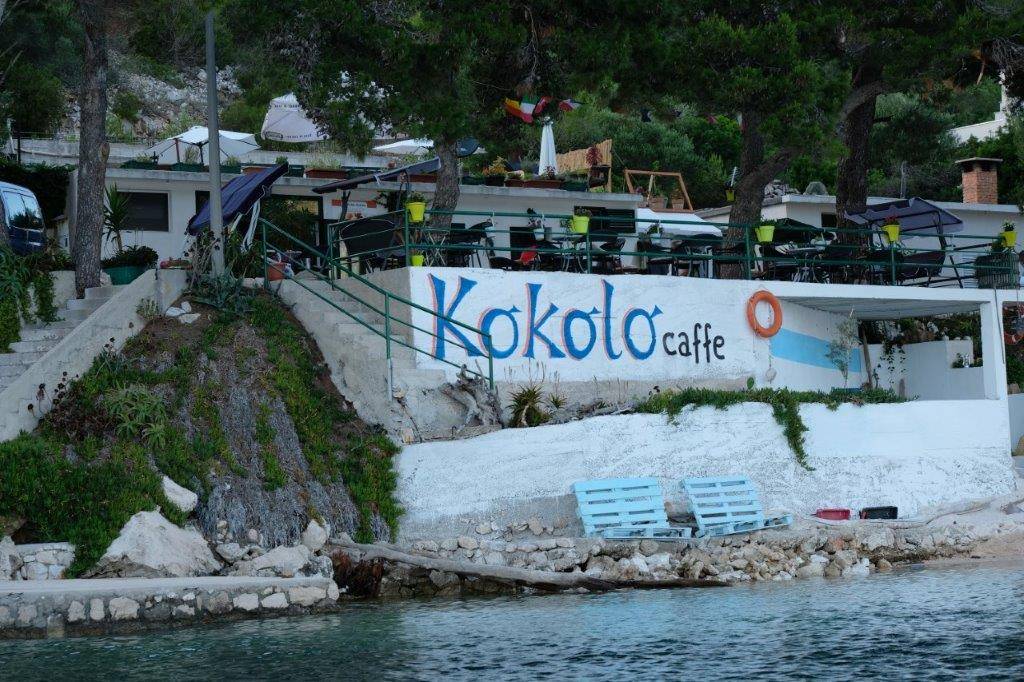 Kanoba
View around Ubli from Kanoba below
Decisions – fish soup is always a good choice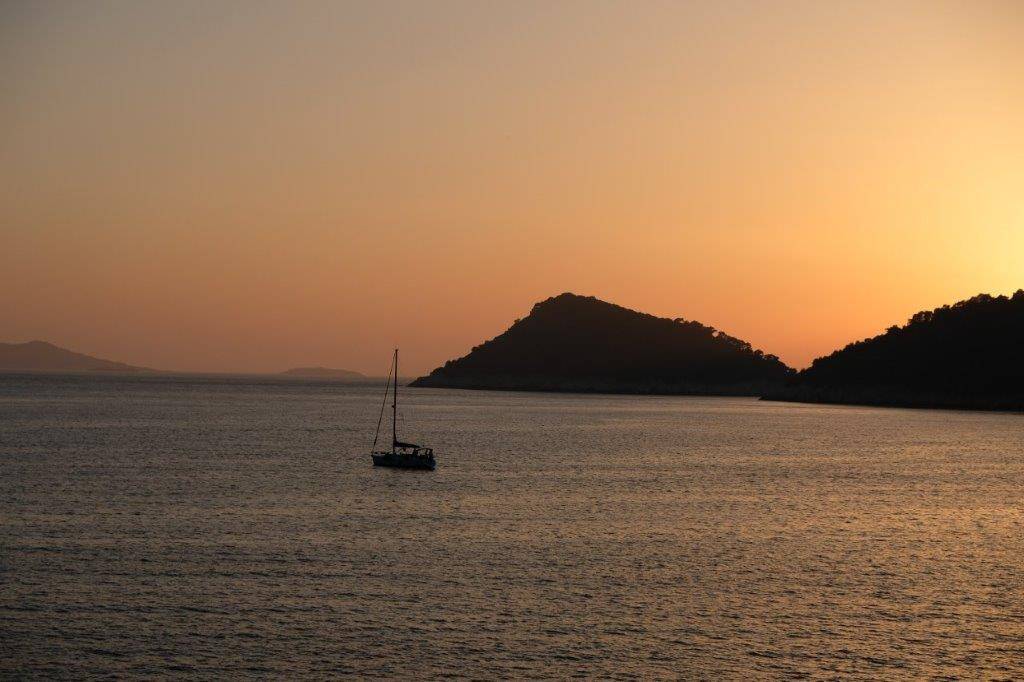 Dinner at Kanoba near Ubli. Very good local food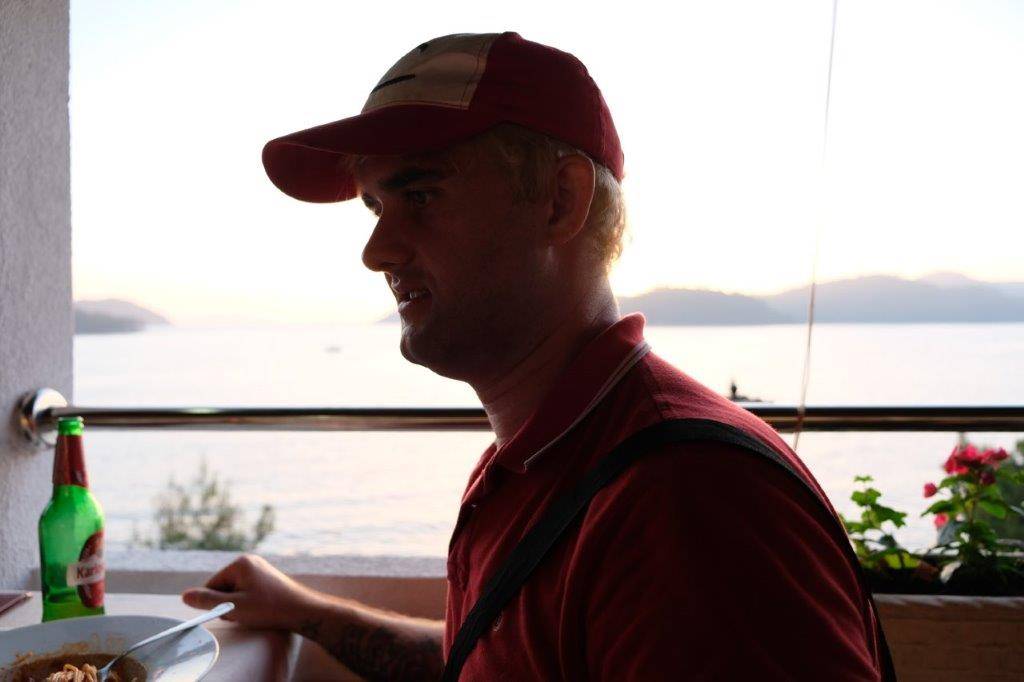 Matt packing in the carbs
Local invader
Unique chimneys (Fumari) of Lastovo. So designed to distribute smoke evenly?
---