Depart Uvala Kremena 26-May-19 0830hrs

Westralia
Steve Coughlan
Sun 26 May 2019 08:30
26-May-19 0830hrs
Depart Uvala Kremena for Cavtat. Before leaving we tightened up the outboard mounting bolts after applying Tefgel, changed the water maker filters and ran up the water maker. Wind right on the nose at this stage, under motor.
At anchor, stern tied off to bollard on old submarine hide. Rejuvenated cockpit table,
a beautiful job by the team at Cantierre San Rocco.
Only boat in Uvala Kremena, very secure and calm anchorage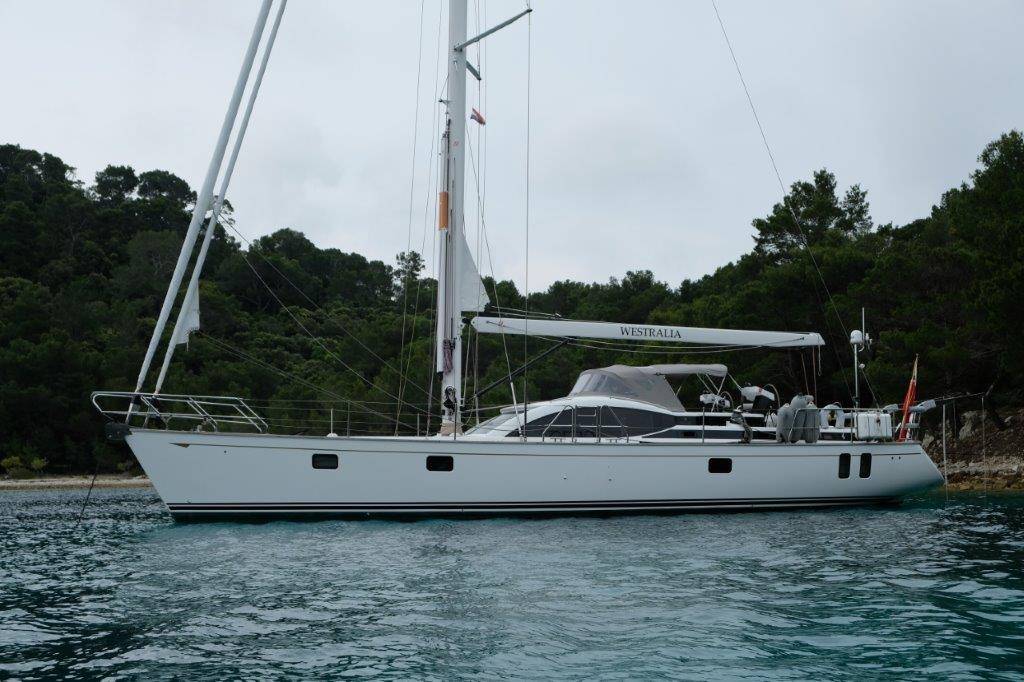 ---