Pix May 30 Kotor 42.29.144N 18:41.919E

Westralia
Steve Coughlan
Tue 30 May 2017 14:23
Finalised payment with the Marina office (€443 for 3 nights, including power). Departed Porto Montenegro about 1330hrs and went for a light sail run, tuning rigging and trimming sails (leach etc.). Good sail with the main furl and unfurl very impressive having no battens, but maintaining good shape due to moulded form.
Berthed at Kotor around 1530hrs. John noted the WL510 antenna was not connected and the cable had dropped a short way down the comms pole. This now explained why we had thought the Redbox had failed, then the WL510. I traced that back to Civitavecchia where the pole had been removed for repair due to damage against the wall in strong winds. Teak pull rail on cockpit sliding hatch had come adrift so removed and prepped the rail and hatch surface to re-screw and glue. Beautiful location at the head of an old glacial valley, right at the old walled town with fort a few hundred metres up the mountain.
Vilma rang and advised that the marina in Porto Montenegro still had ship's papers. John and I returned in dinghy to pick them up, round trip of about one hour. Dinner at excellent local seafood restaurant.
Under light sail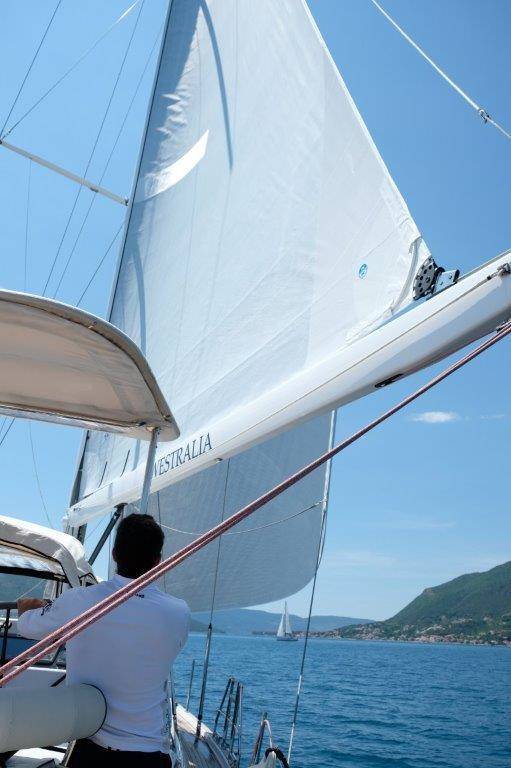 Very have with new sails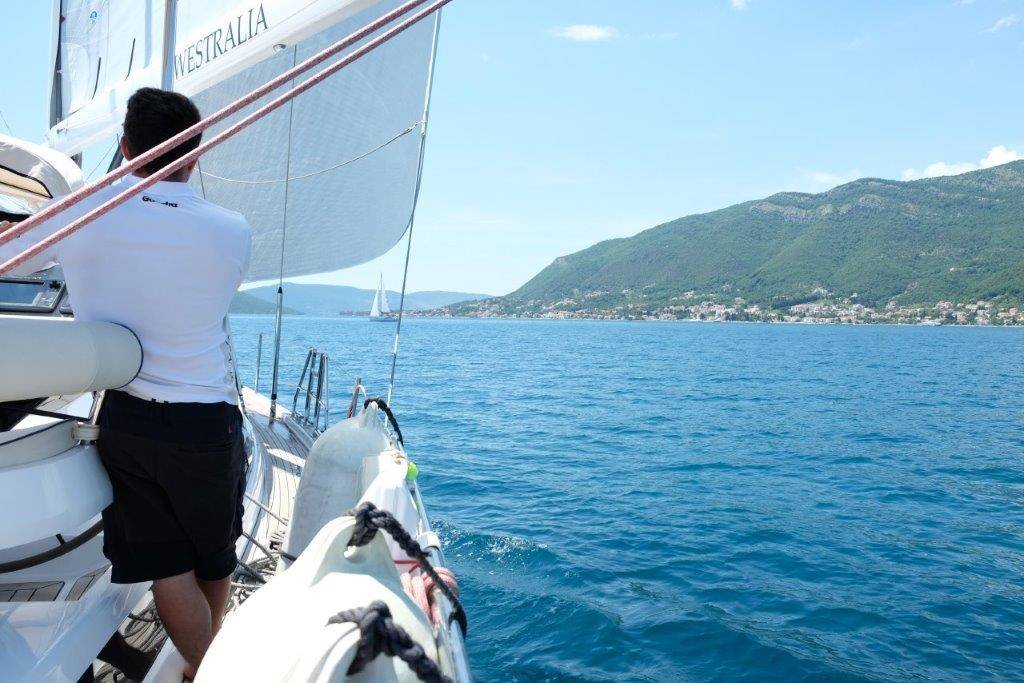 Heading down Kotorski Z to Kotor
Berthed at Kotor
Couple from Port Bouvard berthed directly behind Westralia
Excellent fish restaurant
Old fort above old walled city of Kotor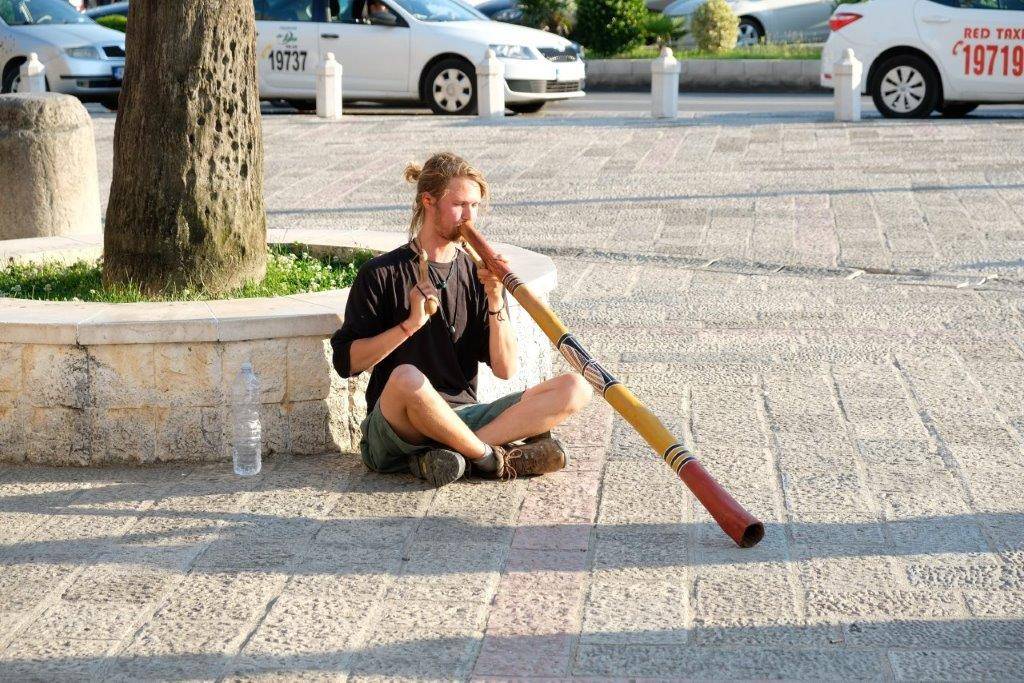 This dude playing the Digeridoo in Kotor!
---