27-Jun-23 Depart Lefkada 11:00 38:40.083N 20:47.582E

Westralia
Steve Coughlan
Tue 27 Jun 2023 11:00
We left Lefkada marina at 0900 for Meganisi, arriving at 1100. Anchored and tied off stern to shore in Ormos Kakanou after motoring all the way in almost mill pond conditions. Plan is to have a swim, take Bromptons ashore and ride around nearby coast.
Ormos Kakanou is a quiet bay with a pebble swimming beach. We took to the water and swam to the beach and back. Late, we boarded the dinghy to explore the local bays. A very serious development in nearby Ormos Limni. At the head of the adjoining Ormos Ambelakia there were two vey attractive tavernas, where we had a drink at one, dinner at the other.
Westralia at anchor, Ormos Kakanou
Upmarket in Ormos Limni! We that amiss.
Tavernas at head of Ormos Ambelakia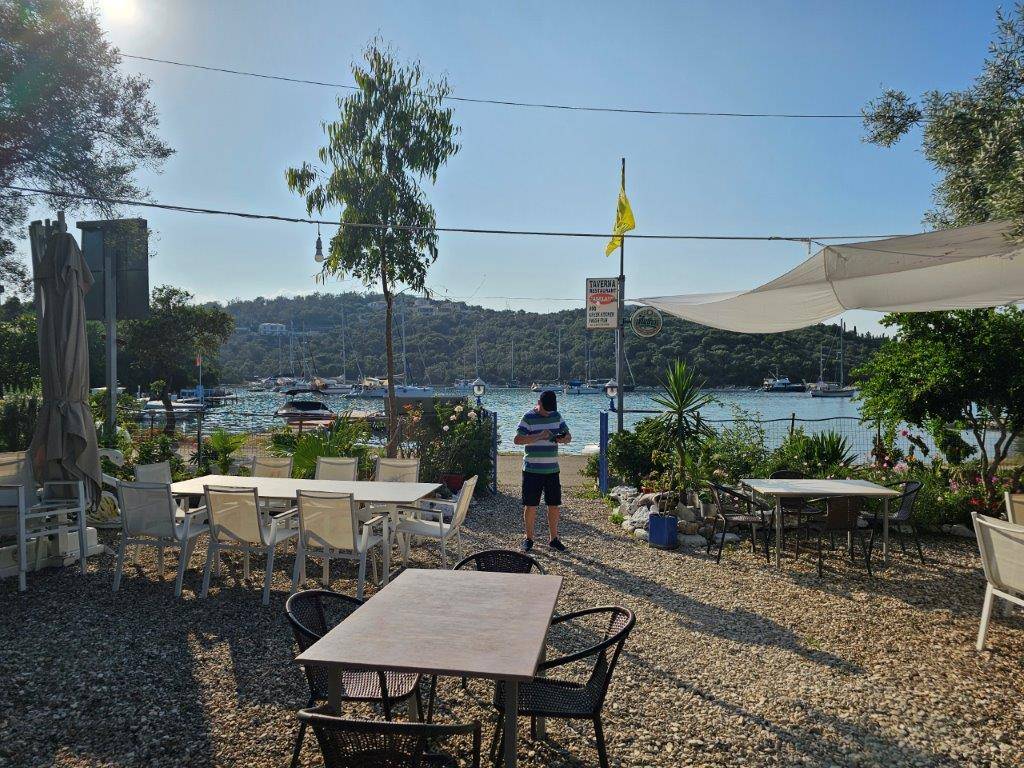 Steve Coughlan
Executive Chairman
Perth

---

Level 2 Bravo Building
1 George Wiencke Drive
Perth Airport WA 6105, Australia
P+61 8 9270 1000

•

M+61 418 935 451
byrnecutmining.com


---