Gouvia 15-Aug-19 1900hrs 39:38.947N 19:50.953E

Westralia
Steve Coughlan
Thu 15 Aug 2019 19:00
15-Aug-19 1730hrs
Depart Kalami bay. Had lunch at the white house. Al, mark, Chloe and me on the boat. Jude, Jack, Catherine, Lucy and Patrick came up by car. Going back, Al went in the car and Jude came back on the boat with Mark and Chloe.
15-Aug-19 1900hrs
Berthed at Gouvia marina. A bora kicked in and we had in excess of 40 knots on the starboard aft quarter. With just the genoa heavily reefed we made 9 knots. Arriving back at the marina we successfully berth the boat, lazy lines stern too. Good effort by Jude, Mark and Chloe. Chloe found the experience unnerving when the yacht heeled over!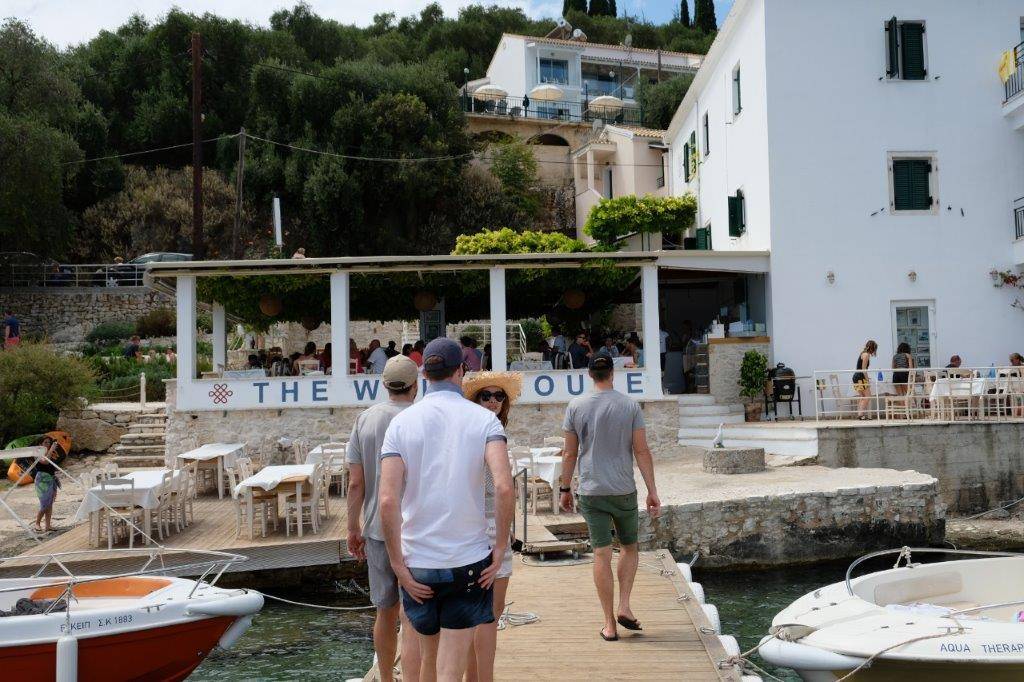 The White House restaurant at Kalami bay, the historical home of the auther Gerald Durrel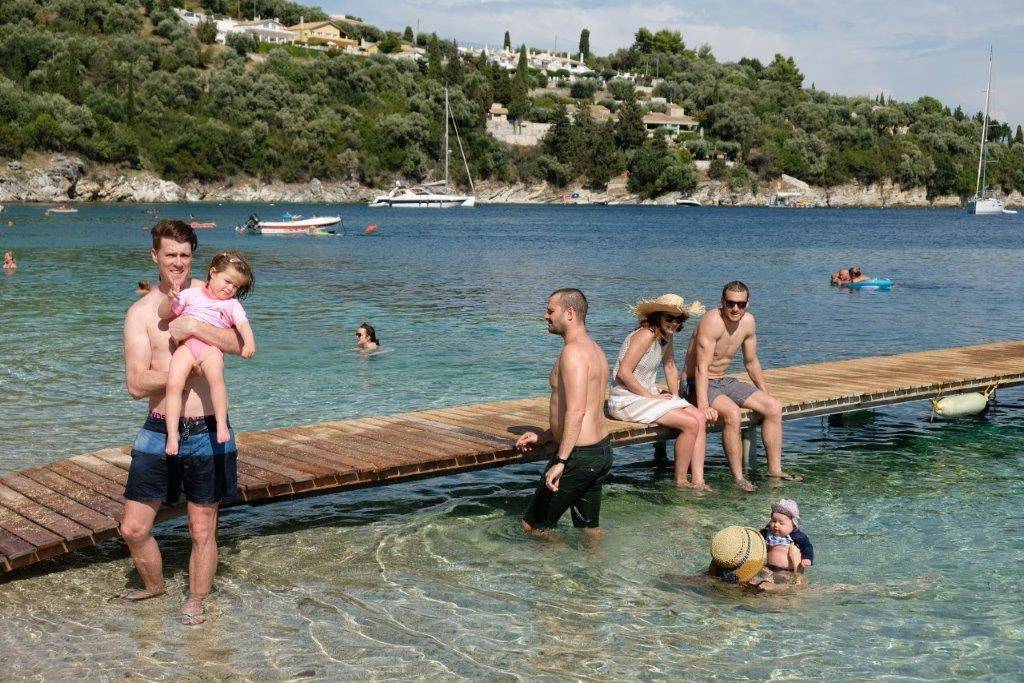 Grandkids enjoy the beach
Young Patrick is not to keen on the taste of salt water!
Lucy loves the water and enjoys jumping into uncle Alex' arms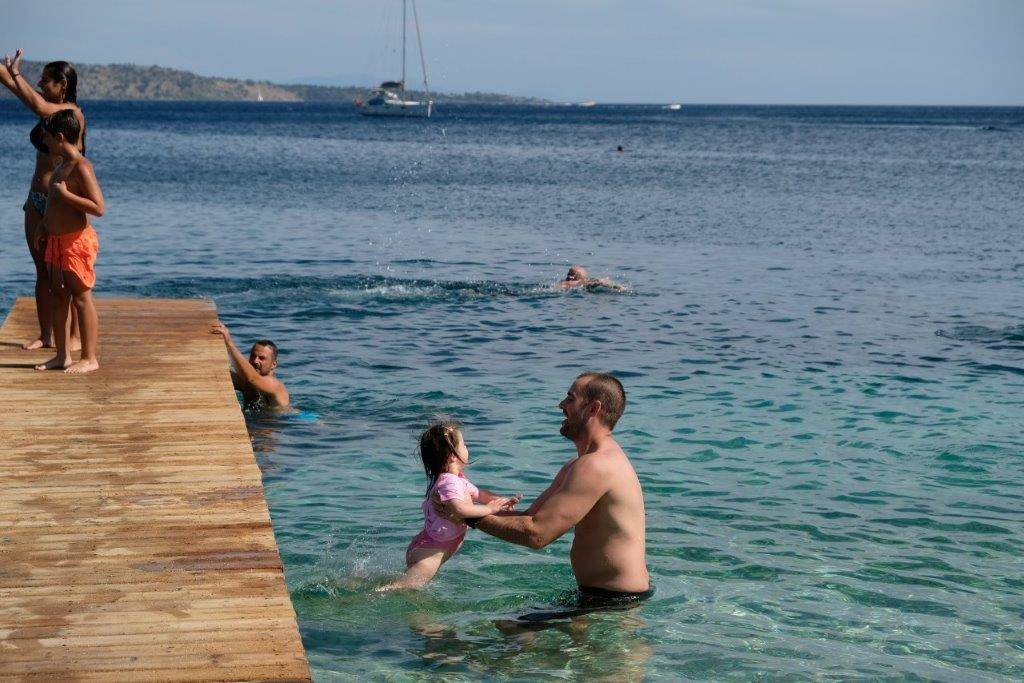 ---