Pix 31-Aug-16, (1-Sep) 1430hrs 42:05.910N 19:05.196E

Westralia
Steve Coughlan
Wed 31 Aug 2016 13:30
Aug 31 0730hrs – Departed Durres, Albania, for Bar in Montenegro. Captain Llambi came to Westralia and finalised departure papers - he left his keys on board which was realised about 10 minutes after we departed, so we swung around and advised the harbour master. A pilot boat collected the keys from us and we then headed on our way. Very good location, close to the bustling town centre where we had dinner at an excellent seafood restaurant which was also very reasonably priced. Pencilled in for a return to explore more of Albania.
Very light winds initially under motor, sails up hoping for afternoon sea breeze. The breeze kicked in for a while then came round on the nose as we approached Bar so sails down.
1430hrs – Berth at Marina Bar, Montenegro. Daniela, agent, came to boat and collected paperwork for entry clearance. Spectacular mountainous backdrop to marina.
1 Sep – departed Marina Bar after Daniela completed port clearance. She got drenched in the thunderstorm!

Panoramic shot from marina Bar berth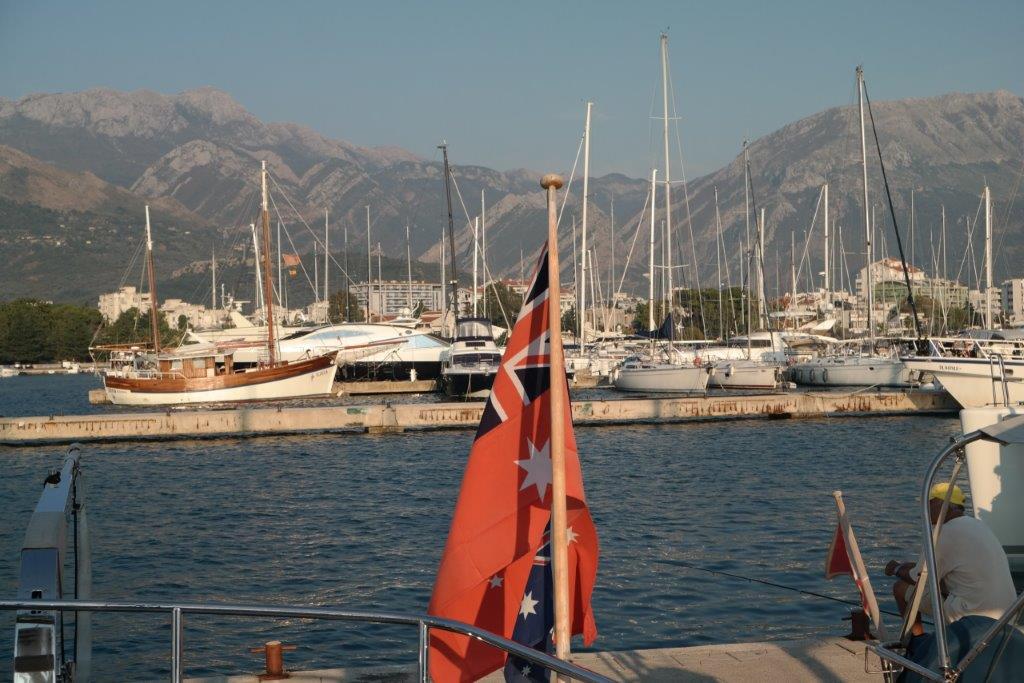 Early morning before departing Bar the boat received a well-deserved wash from a heavy rain during a thunderstorm
---