Pix 16-Jun-18 1545hrs 45.04.260N 13:37.957E

Westralia
Steve Coughlan
Sat 16 Jun 2018 14:45
0830hrs: Depart U. Artaturi, Otok Losinj. Great wind 18 to 20 knots apparent, 60 degrees apparent, SB. Running motor to charge batteries, we are sitting on +10kns SOG.
1045hrs: Flying along at 8.5 to 10kns SOG. Motor sail as charging batteries.
1545hrs: Wind dropped and then swung around on the nose about 2 hours out, which reduced our speed to around 8kns. Moored at Rovinj. Very nice old city with a lot of development happening around the Uvala. Took dinghy ashore and went for a walk around the city. Dinner at local restaurant.
Very large complex under development at Rovinj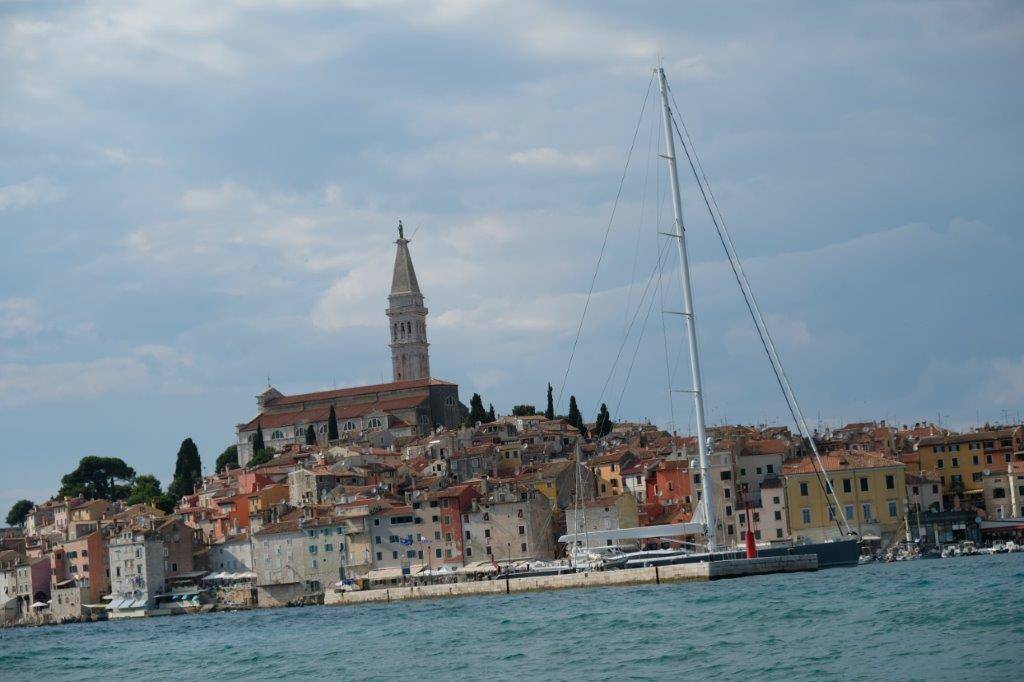 Old city of Roninj, with plus 40m sloop, Huekeka berthed.
Local produce market at Rovinj
Restaurant strip on steep old city street
Local tends her outdoor garden
---