Pix 27 July 1900hrs

Westralia
Steve Coughlan
Wed 27 Jul 2016 18:00
1700hrs - Depart Punta Monaco Santo for isola Stromboli. Under sail, close hauled, 5knts.
Very relaxing leg to Isola Stromboli under sail.
1900hrs - Anchored on the west side of Isola Stromboli. We launched the dinghy and went ashore to explore the local village, San Vincenzo. Very neat. Stopped at restaurant for dinner before returning tht dinghy at 9pm. We then took the dinghy for a circumnavigation around the island to try and see some action from the volcano. Unfortunately only smoke and steam being emitted, but bit of an adventure in any case.
Gentle sail at 5.5knts in 7kn winds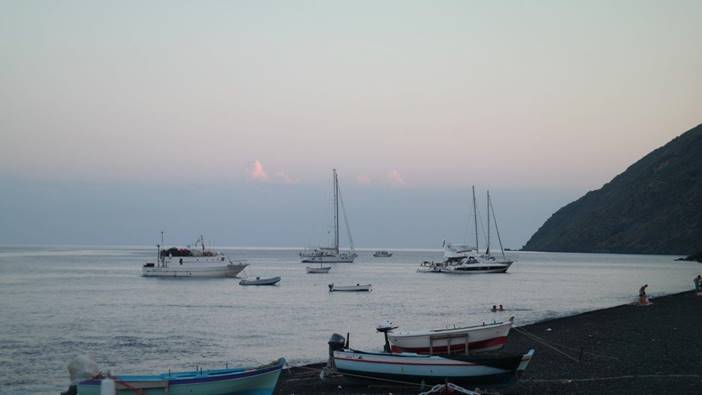 At anchor near San Vincenzo, Isola Stromboli
---