Pix June 22 1800hrs

Westralia
Steve Coughlan
Wed 22 Jun 2016 17:30
After getting the boat organised we set off in the dinghy to Marina Piccolo. I had Brompton green on board as I planned to explore the island by cycling, Marlene and Mark would do their own thing via the local buses.
The public berth for passengers to alight was very busy and there was no place readily available so, after dropping Marlene and Mark off with the bike, I found a secluded small pebble beach where I beached the dinghy and walked back to the bike.
Very challenging conditions for the Brompton up the steep road to the saddle between marinas Piccolo and Grande where the town of Capri is located, then more so up to Anacapri on the east end, then steeper again back to Capri and up to the communications tower to the west. Elevation from sea level over 500m. I reckon I had the heart beat up to 170-180 for a good part of the way.
Coming down the hairpin roads I was going faster than the small tourist buses, trying to emulate Valentino Rossi with shoulders low and forward and one knee down around the curves.
You can understand why Capri is so popular, majestic cliffs and lush vegetation and generally very well maintained. The rubbish collector even came out to Westralia to collect our rubbish. Very busy with tourist traffic now so July/August would be hard work.
We re united at Marina Piccolo, took the dinghy back to Westralia and, departing at 1645hrs, motored back in light winds to Marina Di Sabia, arriving at 1810hrs.
Riding up the road from Marina Piccolo, view back to Westralia at anchor
View from town of Capri down to Marina Grande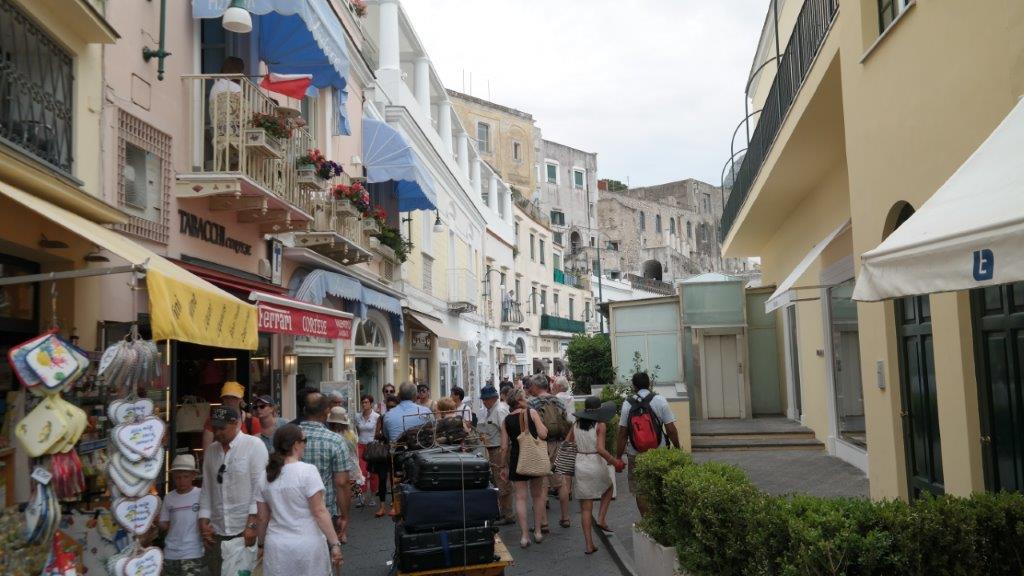 Busy main street in town of Capri
Up the road on Brompton green towards Anacapri. Notice cliff sided section in distance.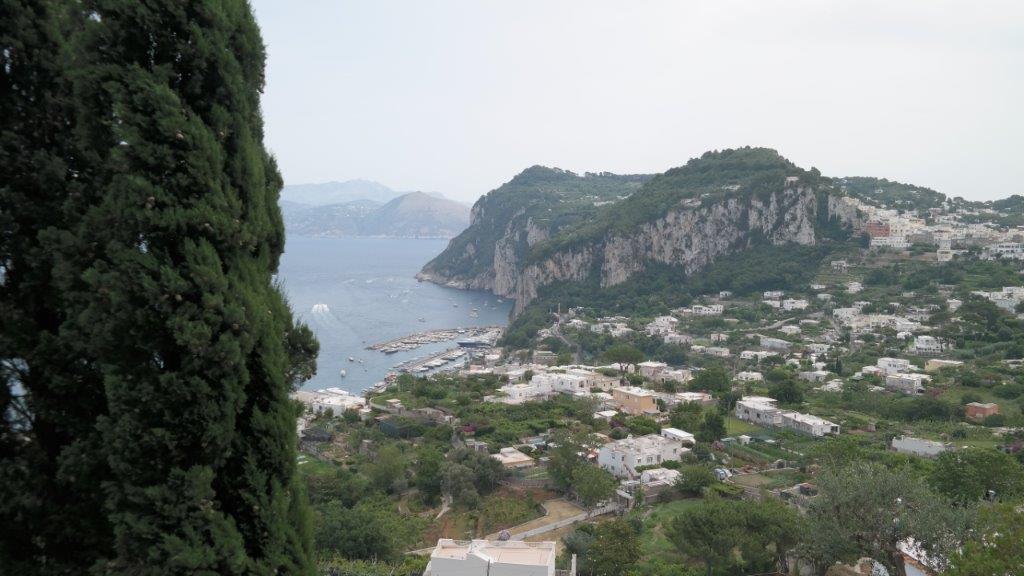 Views back to Marina Grande from different elevations on the road to Anacapri.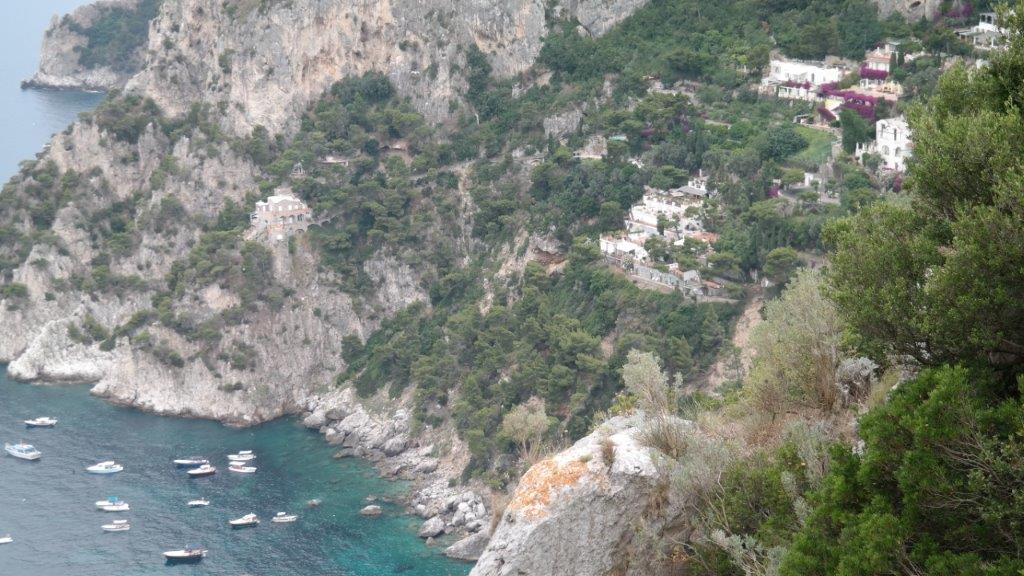 View from communication tower just west of Capri town back to Marina Piccolo.
Majestic houses built on and around the cliffs
---