Pix May 29.

Westralia
Steve Coughlan
Mon 29 May 2017 13:57
First thing in the morning the forward Tecma toilet was blocked. Probably as we had been turning water pumps on and off due to water leaks and had attempted to flush without water. John and I siphoned out the bowl, John removed toilet, cleared blockage. Not a pleasant task. I cleaned up the resultant war zone in the forward head and John refitted toilet. Marlene finished clean up.
Went to large hardware store, KIPS, near Tivat airport and purchased two mixers and fitted to forward and aft showers, replacing the existing Hansgrohe thermos mixers. Both heads fully functional.
Went out for light test sail in the afternoon. Very pleased with the new 3DL laminate sails, easier to furl and unfurl (particularly the in mast mail, lighter and the cut seems to be giving the boat another knot).
Monday late afternoon Vilma from Yacht Assist assisted me in sorting out arrangements with customs, primarily paying the fee for sailing in Montenegro waters for 7 days. Tony Brown (Aussie marina manager) called in and returned Mark's passport that I had left in the customs office.
Porto Montenegro
Sail adjustment during test sail
Infinity pool at yacht club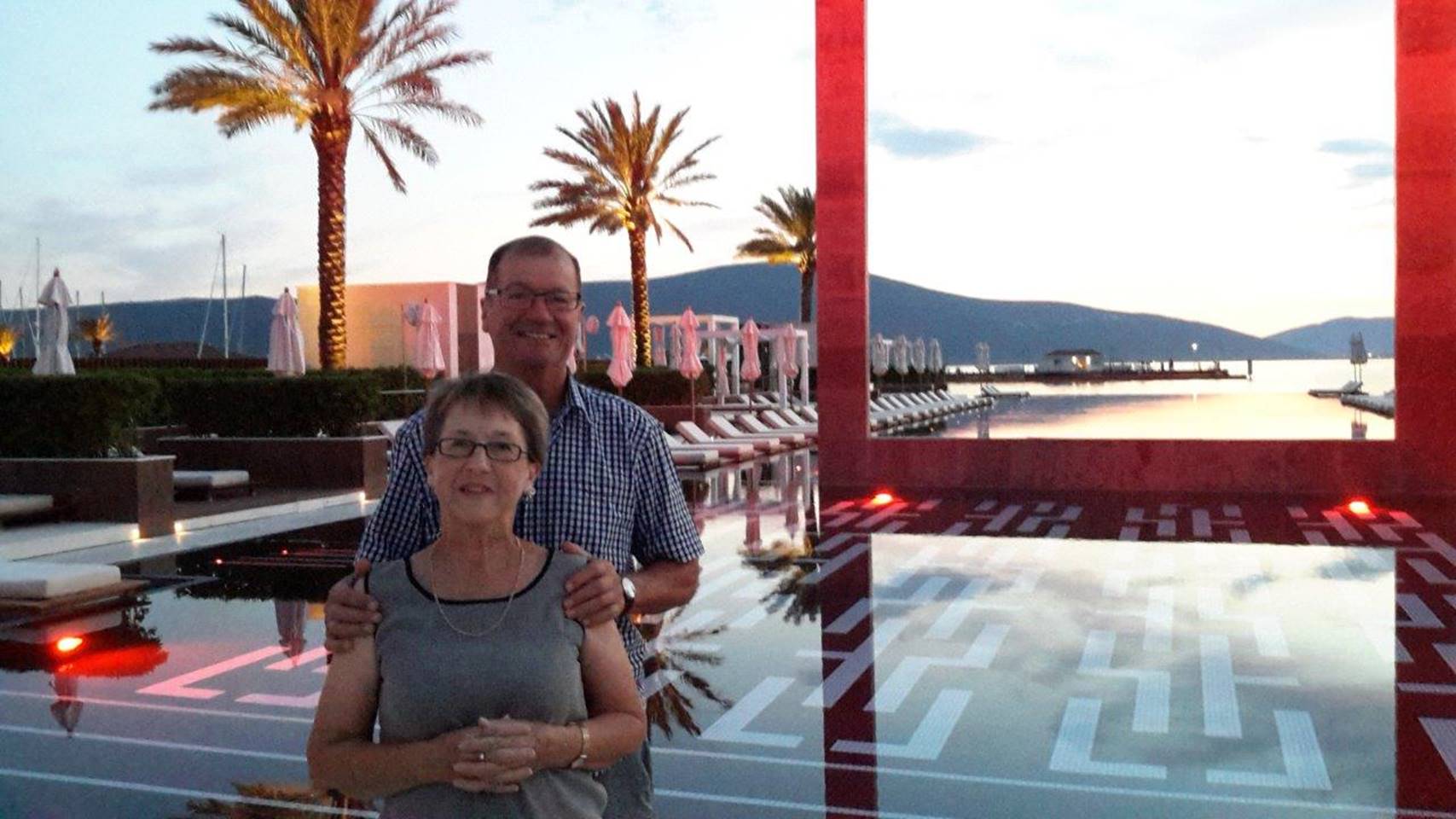 ---