pix 03-Aug-18 1100hrs 44:38.261N 14:14.667E

Westralia
Steve Coughlan
Fri 3 Aug 2018 10:00
0930hrs: Depart Rt Poljana.
1100hrs: Anchored at Uvala Unje, Otok Unje. Good sail in reaching and close reaching conditions. Dinghy ashore to explore the village of Unje. No one about during the heat of the afternoon. Returned to the local konoba for dinner at 7pm. At that time everyone was about, promenading and walking their dogs. After dinner we attended a local art exhibition. Very pleasant laid back village.
Very few locals out in the heat of the afternoon.
The ubiquitis stone construction, the limstone rocks being sourced for pretty where anywhere on the island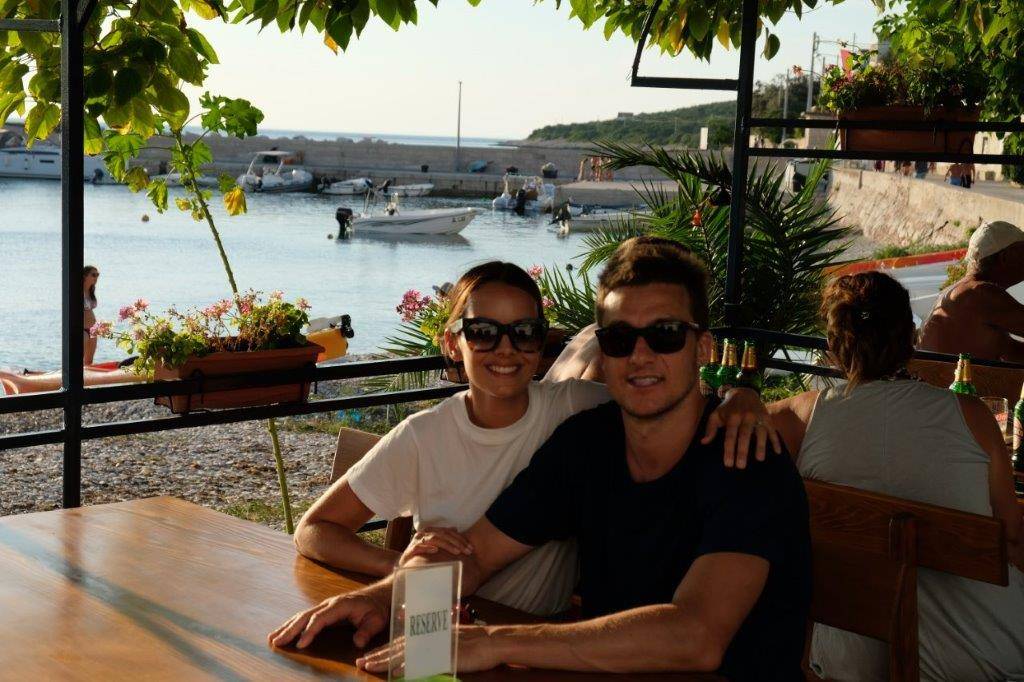 At the local Konoba, where the hub of activity centred in the cool of the evening
Good protection from the prevailing wind
The one (and only) white wine available was very good. The locals had sorted out the good from the bad over the last few hundred years!
Local art exhibition
---