24-May-19 Frapa 1830hrs 43:31.914N 15:57.825E

Westralia
Steve Coughlan
Fri 24 May 2019 18:30
24-May-19 1830hrs
12 hour trip today covering nearly 100nm. Berthed stern to at Frapa marina alongside Discovery 58, Karibu. Steve and Aileen Bowering, a British couple. Had drinks with them and then we headed off in the dinghy for dinner at a local konoba.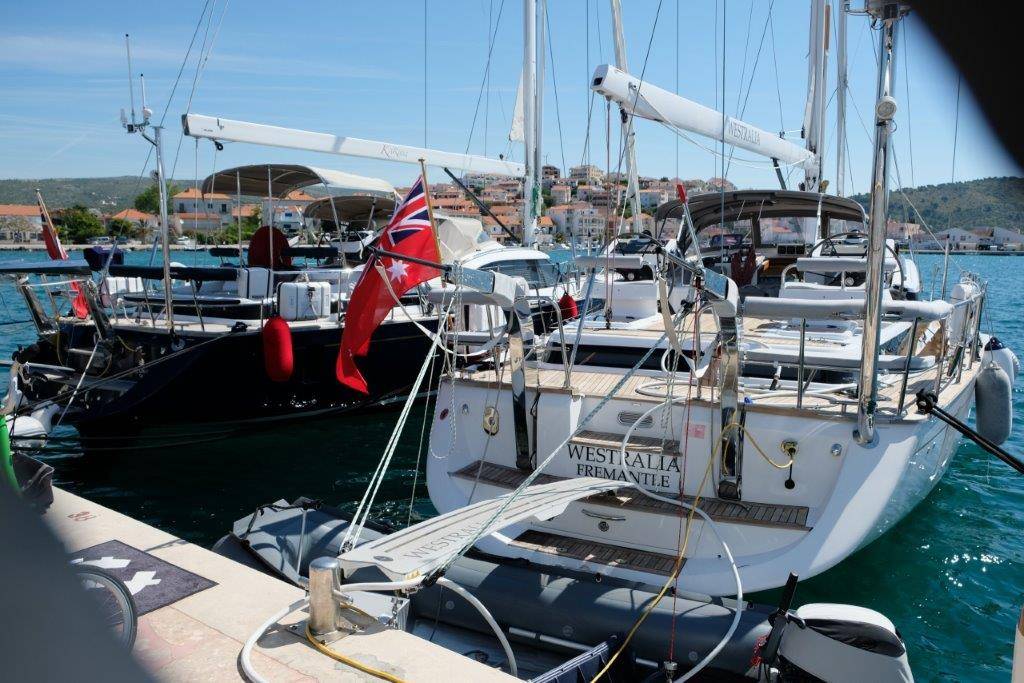 Discovery 58, Karibu, and Discovery 57, Westralia berthed at Marina Frapa. Had drinks on Karibu
with owners Steve and Aileen Bowring.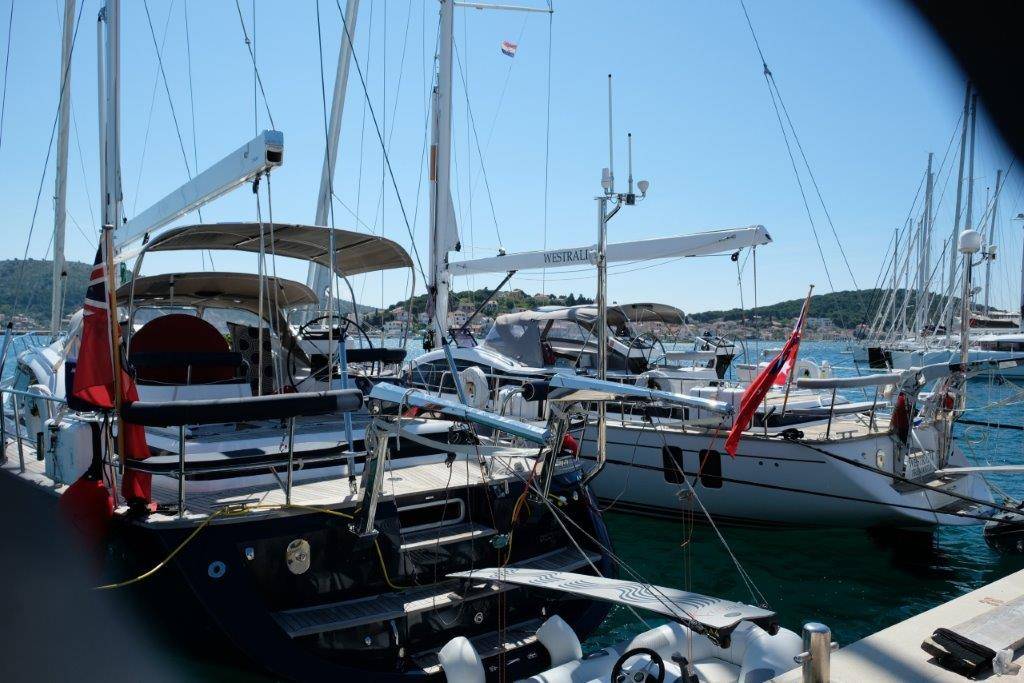 ---