Portoferriao Elba 42:48.811N 10:19.717E

Westralia
Steve Coughlan
Sun 25 May 2014 17:30
25th May
Departed Cala di Galera at 10am sailed due west to Isola del Giglio and noted the salvage teams working on the salvage of the Costa Concordia. Not sure who is paying for that but it will be a massive bill. Then headed north to the eastern point of Isola d'Elba before heading due west and into Portoferraio, berthing at the marina at 7pm. Had a bit of a walk around and dinner at local restaurant, tasting the local Elba beer and Elba bianca wine. Very good.

26th May
Spent time touring around Portoferriao, including Napoleon's historical residence whilst in exile. Very picturesque harbour, berthed right in the town.

Notice how much I have grown since I arrived in the Med. I cannot get through the door. Napoleon and I would have got on.

Cemal had an argument with a pesky large seagull protecting it's nest.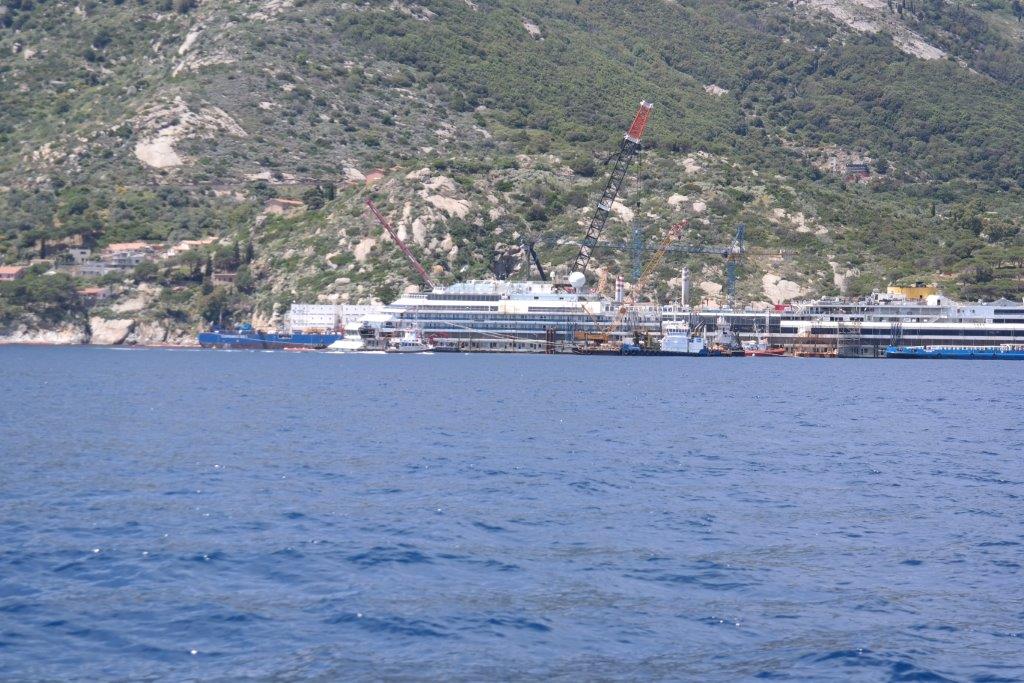 ---