Pix Update Aug 5 to Aug 18

Westralia
Steve Coughlan
Thu 18 Aug 2016 16:00
Aug 5 to Aug 6 - Various tasks aboard boat. No success with Redbox firmware upgrade after downloading to memory stick over web. System is down. Downloaded new Victron CCGX firmware, uploaded to CCGX with card. All good.
Aug 7 to Aug 10 – Departed on business from Malta to Pamplona, Spain. Very nice city in northern Spain. Hopefully we have success up there.
Aug 11 to Aug 14 - Shopping, boat cleaning. Removed both sail locker cylinder supports and organised to have the pivots welded to the bracket. Detailed boat, replaced door hinges from delivered Discovery package. Included new Dolphin seat teak board. Fitted welded pivot support brackets and cylinders back on sail locker hatch cover. Boat fridge malfunction when restarted after a clean. Technician made call out Sunday Aug 14 to check galley fridge compressor. Faulty electronic controller. Removed and taken away for repair or replacement. Using ice to maintain fridge cooling.
Aug 15 – departed from Malta to Frankfurt on business. Returned Aug 18.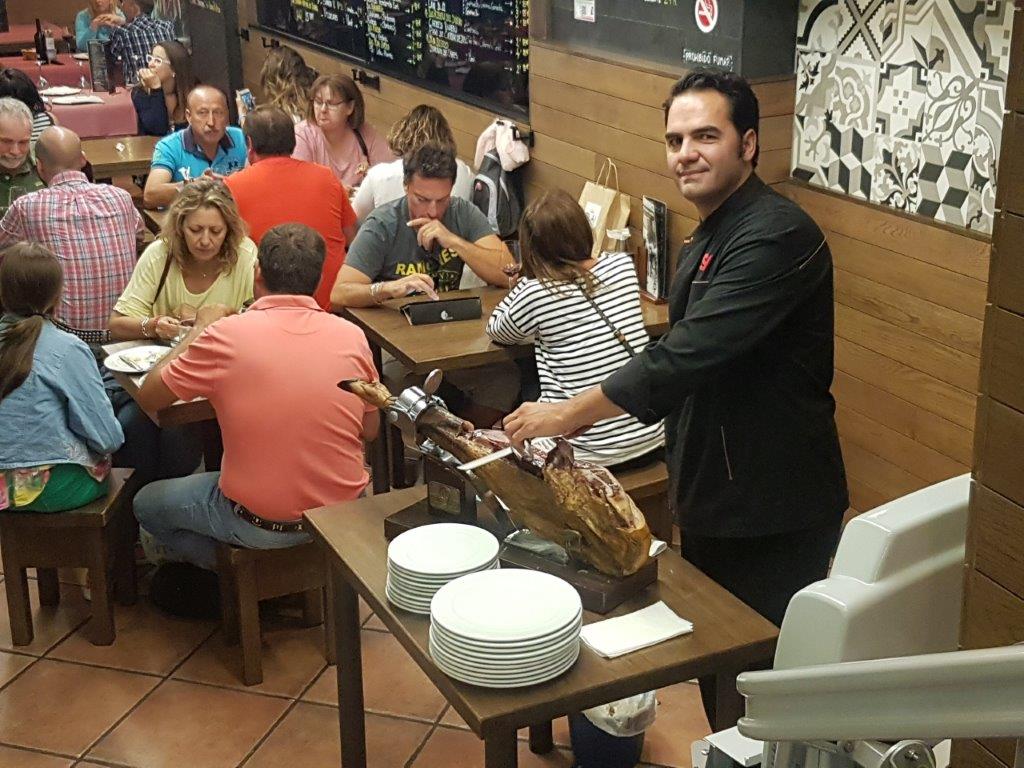 Pamplona restaurant
Client and Thyssen Schachtbau colleagues
---