17-Jun-23 15:43 38:34.538N 20:30.811E

Westralia
Steve Coughlan
Sat 17 Jun 2023 15:43
Winds strengthened significantly as we cleared Lefkas for the leg down to Asos. Plus 30 kns. More than double reefed main and minimal genoa. Seeing plus 9 knts. In the heavy conditions, the SB helm seat broke off from its pedestal. A repair job when we are able.
Strengthening winds to plus 30 knts.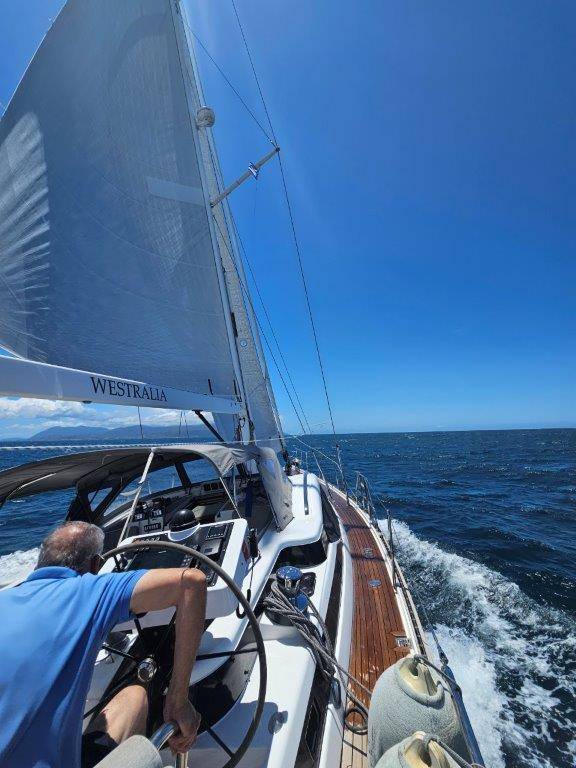 The calm before the storm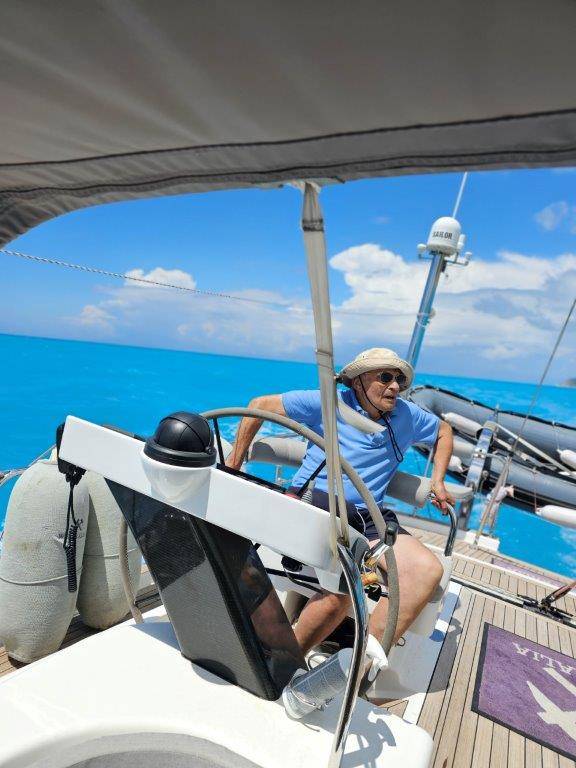 Beautiful waters off west coast of Lefkada
In strengthing winds above 30 knts. Ended up with a heavilly reefed main and gib.
Heavy swell built up, short pitched, quite rough. SB helm seat broke off its pedestal
Steve Coughlan
Executive Chairman
Perth

---

Level 2 Bravo Building
1 George Wiencke Drive
Perth Airport WA 6105, Australia
P+61 8 9270 1000

•

M+61 418 935 451
byrnecutmining.com


---