Pix 21-Aug-17 1800hrs 43:09.807N 16:25.428E

Westralia
Steve Coughlan
Mon 21 Aug 2017 17:00
1230hrs: Jude left for airport late morning after a good family break. Would love to have her on board for longer. Depart ACI Marina Split. Bora overnight means strong winds for the remainder of today.
Jude and I had so much fun with the family. Lucy will be greatly loved. Miss Jude on board.
1800hrs: Anchored at Rt Spartibutin, across from Hvar town. Alex swam stern ropes ashore and tied off to rocks. Took dinghy in for a walk around Hvar town and for dinner at traditional Dalmatian restaurant. Came back in the dinghy. A Bora kicked in late in the evening and continued all night making for an uncomfortable sleep. I got up early and noted gusts up to 40kns on the nose. Fortunately I had 65m of anchor chain out in 15m depth and it held no problem. The only other boat anchored in the bay, a tourist schooner, weighed anchor about 7am. Clearly I had laid Westralia's anchor chain over the Schooner's as he picked up our chain. I released the two stern ropes to take tension off Westralia's anchor chain. The schooner pulled up Westralia's chain, roped it off, cleared its anchor and then released Westralia's chain. Alex and I then took the dinghy ashore to untie and collect our stern ropes.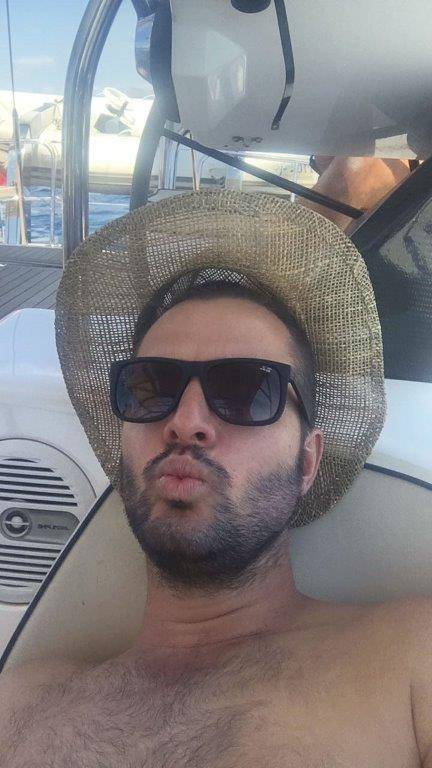 Alex being a goose
Hvar town
---