Two Birthdays and a crossing from Salvador to Cabedelo

Take Off
Jörgen Wennberg
Sun 18 Feb 2018 21:41
The morning of the 16th of February we celebrated Louise Wi's birthday.
Sandvita came over to celebrate too.
As soon as breakfast was taken we left Salvador at 8.30am heading North to Cabedelo.
As usual stuff to fix on the way
Enjoying time with kids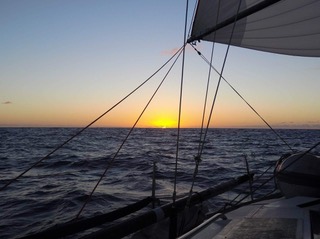 Two days later we celebrated Inez 7 years!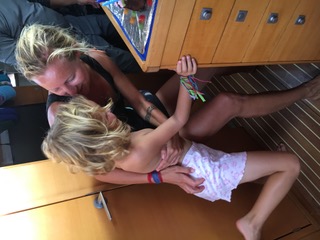 A few presents on the boat
Big Brother Henrik & Louise giving their present...
And for Alex, not to be jealous.
From Tonton Freddy!
The impossible toy!
It's a Birthday Party so off course we have "skattjakt"
And "Fiskdam"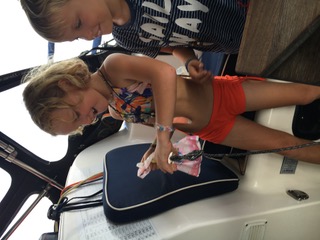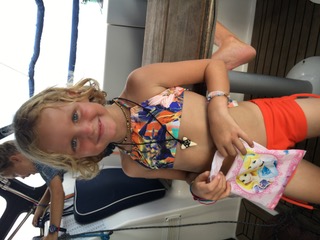 Present from Big Brother Henrik ! A spot on drawing
Inez wearing her Mermaid costume she got from Tata Mado at Christmas
---