Pictures taken by Heidi from Las Perlas to the Marquesas

Take Off
Jörgen Wennberg
Tue 5 Apr 2016 01:17
Take Off in Las Perlas
Pictures from the Galapagos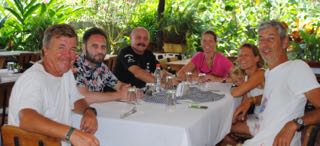 Receiving freshly brewed espresso from Heidi "on the go" together leaving San Cristobal in the Galapagos to Santa Cruz. A quite tricky activity!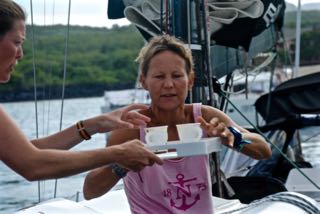 Photos of Take Off sailing in the Pacific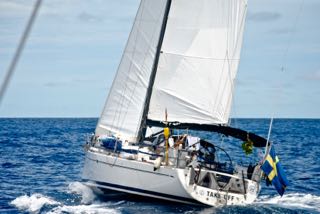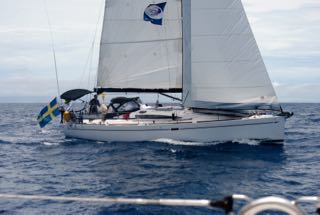 Pictures from the island Tahuata in the Marquesas. Daniel & Cécile.
Louise and Inez snorkeling to visit Heidi while Jörgen took Alex in the dinghy as Alex had badly cut his finger and was not aloud to swim.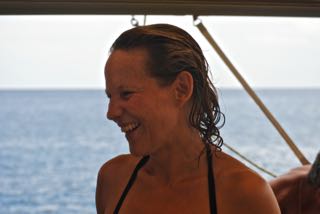 The Rendez-vous in Nuku Hiva organised by the Tourist Board of Nuku Hiva.
Pictures from the sailing in Nuku Hiva on our way to the Bay of Anahoe
Leaving Nuku Hiva on our first long sailing only the 4 of us on our way to the Tuamotus
Sharing pictures with Heidi. Alex and Inez reading others books which are off course more exciting.
---