Last day in the Caribbean Sea and arrival in Santa Marta, Colombia

Take Off
Jörgen Wennberg
Thu 14 Jan 2016 23:45
11.26 N

73.55 W




This last day in the Caribbean Sea showed to be very fast! First thing for the day, morning toilet.



Before breakfast up with the spinnaker in order to gain as much speed as possible, which showed to be the right tactic… passing by far "Ain't Fancy"! Yuhu.. Ellen and Pernilla dancing rock'n roll!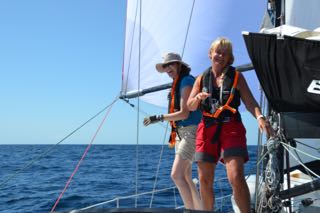 Zander, Pernilla, Alex and Inez preparing dinner for the night while Jörgen is working to hold Take Off through the waves and topping the speed at 12,6 knots!!
Beautiful last sunset in the Caribbean Sea.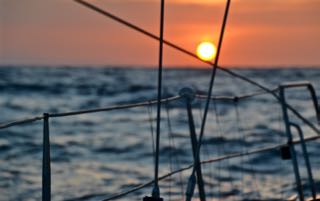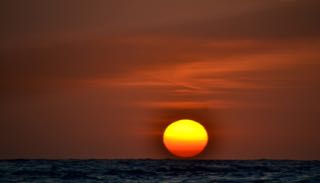 For this sequence we have no photos as there was no thoughts about taking photos when the wind speeded up to over 30 knots still sailing by the spinnaker in the dark. At this point we decided to take down the spinnaker however we entered the compression zone and Take Off broached twice leaving Zander, Pernilla and Ellen on fordeck with water up to their waists! Yes they got the adeline of their life… as well as the relief when Take Off straightened up again.
Arriving into Santa Marta, the wind dropped so much that we were only sailing in 2-3 knots….yes a bit frustrating. At 23h48mn we passed the finishing line in Santa Marta!!
Having our engine down we got the priviledge to get towed in to the harbour by the Colombian coast guard.
Celebrating our first leg at 2am with champagne before going to bed. Happy to be berthed in the harbour.
---