Alone in the Blue Lagoon

Take Off
Jörgen Wennberg
Sat 16 Apr 2016 23:57
15.05 S
147.55 W
After our diving in Rangiroa we lifted anchor and motored our way through Rangiroa's huge atoll to find "The Blue Lagoon" being inside Rangiroa. This site consists of 8 islets forming an enclave within the lagoon.
Anchoring outside the Blue Lagoon, Take Off and Heidi at low tide.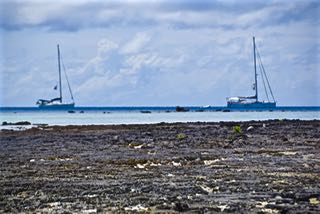 We spent an amazing day among plenty of beautiful blue colours in all different shades!
Entering the Blue Lagoon...
… the water becomes more and more turquoise.
We realised quite soon that the entrance was pretty shallow giving us other shades of blue turquoise...
…until the dinghy no longer could drag us and Jörgen had to drag the dinghy...
We finally reached the Blue Lagoon giving us...
….an amazingly true blue colour sensation!
The same sensation under the water snorkelling among the coral heads.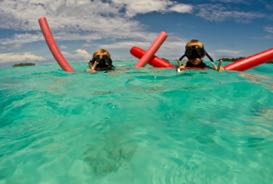 Great visibility during the snorkelling. Great blue sensation as much above the water as under the water!
Walking back to our anchorage.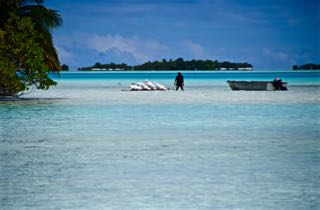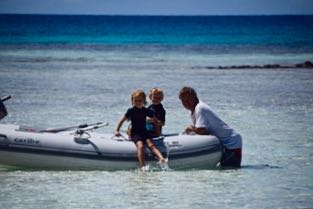 Alex and Inez still found some waters to snorkel in.
Take Off and Heidi in high tide.
---