The top of Australia: Seisia

Take Off
Jörgen Wennberg
Tue 22 Aug 2017 21:54
We decided to make a stop at Seisia, being the most Northerly village in Australia with approx 100 inhabitants, to do the last provisioning before crossing the Gulf of Carpentaria. The
name of Seisia was taken from the first letters of some children who settle here: Sunai, Elu, Ibuai, Sagaukaz, Isua and Aken.
Coming into Seisia.
The village is a mix of Aboriginal people and aussies. Here at the jetty we see Aboriginal kids swimming easily although we see all these signs everywhere: Crocodiles!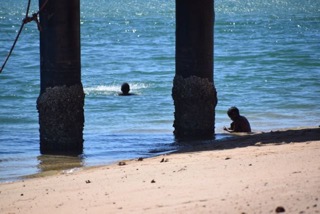 In all books, leaflets for tourists and during our briefing we were properly warned NOT to go swimming in these waters. We guess that the locals have another approach….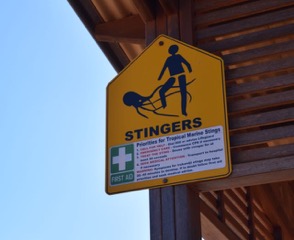 We took a walk through the village and headed for the supermarket. A very dry climate.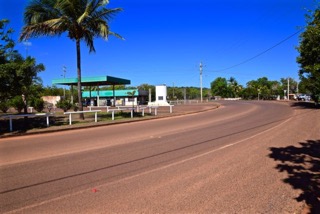 Off to the supermarket where we had the compulsory stop: ice-cream!
We continued walking through the village reading about the Cape York Peninsula's history.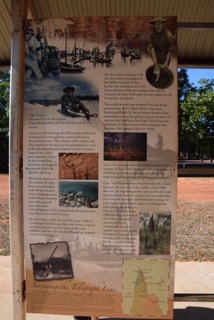 Taking the dinghy back to the boat.
In the evening we went for dinner at Loyalty Beach, a bit further away 20 min drive with the dinghy, and found a lovely place by the beach.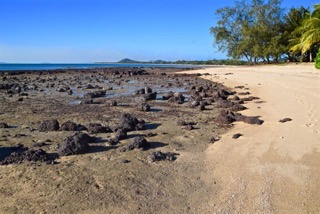 The restaurant Loyalty Beach with Audrey and Biil on Owl and Lasse and Anne on Sandvita.
Alex and Inez finding their place on the beach.
These 2 always having fun together!
Yes another sunset however this one Louise finally managed to take the "magic moment"!
But you have to look really carefully because it goes really quick!
… The Green Flash! However it looks more spectacular in real.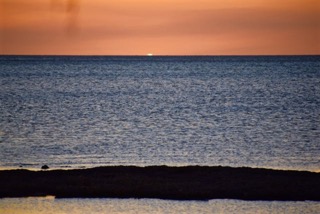 A lovely evening on Loyalty Beach.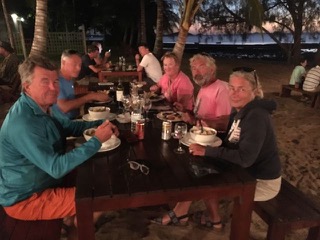 The day after we took an easy morning. This is a wreck just behind our boat. Feels promising to sail around these waters….
Alex and Inez having a laugh in the forepeak.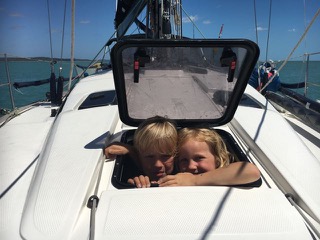 ---