Lunchstop to nightstop at Sandy Island

Take Off
Jörgen Wennberg
Wed 8 Apr 2015 09:06
Leaving Union Island we had one of our last days of sailing. What a wonderful feeling to let nature's force bring us over the sea! Union Island in the horizon.
After 2 hours of sailing we anchored by Sandy Island, belonging to Carriacou. We had passed this island in January but being so windy the anchorage was too tough. We hoped we could make it on the way down. As it is quite open we first thought of only staying for lunch and go further to Tyrrel Bay for the night. However as we anchored by a buoy, why not…
After lunch we dinghyed to the island…
… and what a beach!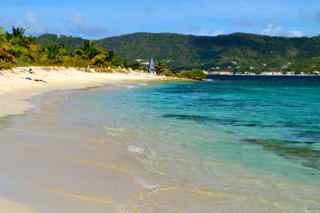 The view of Union Island in the background was impressive.
Squelette of urchins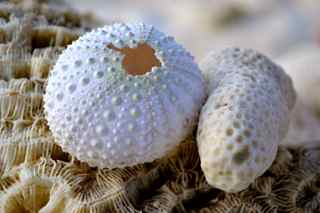 Building a stone pile was fun….
… but pointing hands up to Daddy with a stone gun was more fun! The kids always in need of running their legs off.
Sometimes you really wonder who is the kid in the family ;-)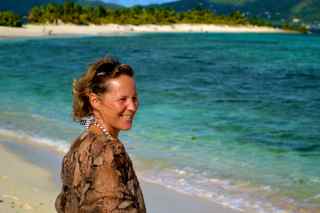 What are these tracks? Crabs walking with their shell.
Some need closeness, others activity.
Come on Daddy, please come and dig with me!!
Taking advantage of Mum & Dad going off swimming.
Two one of kind
It was difficult leaving Sandy Island so we stayed for the night, the wind being nice to us too.
The absolut very last morning dip for this time!
---