Last finish before Take Off

Take Off
Jörgen Wennberg
Thu 16 Oct 2014 22:43
Today we fetched Take Off after her last finish before the real take off on Monday 20th of Oct.

Getting the boat out of the water, "driving" it on land and putting it in the water again showed to be the best kids' entertainment, as well as Daddy "flying" on the boat.






Centro Nautico de Algés has given us the best service. Everything from management to the guys working with the boat has been done fantastically.
Service minded and friendly. Our best recommendations Luis and his team.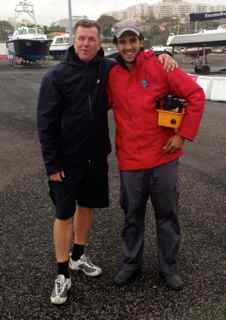 Take Off is now back in the harbor in Cascais. Three days left to finish off the rest: pack and minimalize our stuff (!), shopping, store and plan for our first trip. We are waiting for our crew for this leg to arrive.
---