Provisioning on Christmas Island for the next leg

Take Off
Jörgen Wennberg
Fri 22 Sep 2017 20:31
The provisioning boat coming only once every 2 weeks we were lucky to have delivery of fresh food just on time for provisioning for the next leg.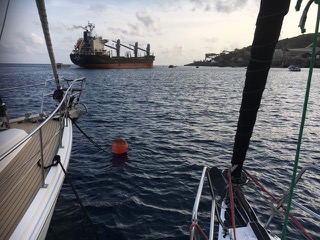 We managed to get hold of many nice fresh fruits and vegetables!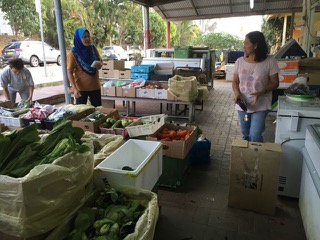 Jörgen talking to a local who had been living in Darwin but felt more safe living on Christmas Island. He admitted that there is not much to do and that it can get sometimes a bit bored but considering that there is no crime at all on Christmas Island he felt it was worth living here with his family.
Our last dinner out before the next start tomorrow, we went to a Chinese restaurant.
Next door was a wedding.
We left the day after at 9h00 for Cocos Keeling Islands.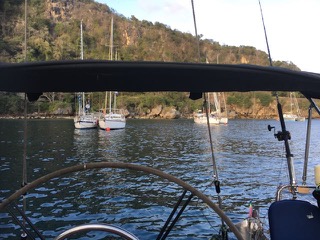 Bye bye Christmas Island!
---