Playing around at Sentosa

Take Off
Jörgen Wennberg
Fri 23 Jun 2017 23:23
Our next promise to ourselves for the kids was also to give them 2 whole days at Sentosa: Singapore's huge game park including Universal Studios.




First we had breakfast with this stunning view!



Then we went off for Sentosa where we played and played and played and played….
Visiting Universal Studios and going on a tour on the "Madagaskar Train"
Visiting the Lost World as Jurassic Parc.
Measuring our strengths with the Transformers.
Walking through New York.
… the compulsary ice-cream stop at Candylicious….
Visiting Singapore's legend, the Lion Merlion
Having lunch by the beach
And the most fun was the sledge down the big hill and the shooting sitting on horses!
We finished off Sentosa by visiting the world's biggest aquarium
Coming back to the hotel, we found this time a dog and a crab.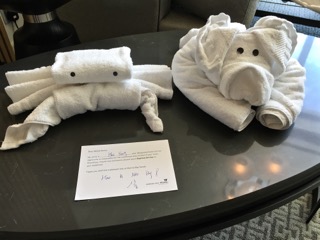 Evening contemplation at the top of Marina Bay Sands Hotel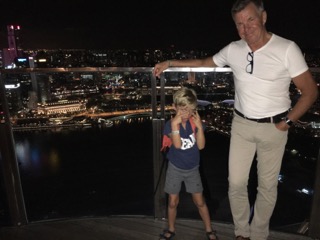 The last day we managed to get out of the hotel and Sentosa and see some of the "real" Singapore. We chose China Town.
Before leaving the hotel we took a nice walk through Gardens by the Bay with another amazing view of the hotel. We cannot decide if we find the hotel being beautiful, however it is a totally amazing architecture!!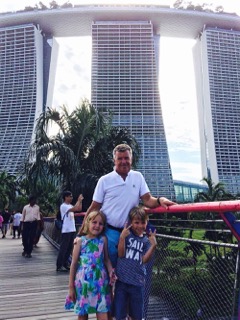 Goodbye Singapore for this time!
---