The well reputaded Carnival of Salvador

Take Off
Jörgen Wennberg
Sat 10 Feb 2018 21:02
Coming back from Itaparica, World Cruising had organised a Carnival outing for the grown ups. This was apparently not for the kids to attend, we sent of our youngsters, Henrik & Louise, together with the rest. They attended what was "Electrico", which is huge lorries decorated with bands playing driving slowly through the streets. You hire a " balcony" to see these electricos passing by and the streets are crowded with people. Thereof not for children.
So we enjoyed the traditional Carnival from the Old Town, Pelourinho, with amazing costumes, bands & orchestras playing.
First by day…
Many taking the chance to sell, sell, sell...
.. then by night!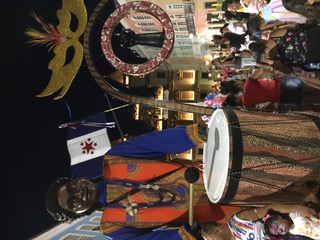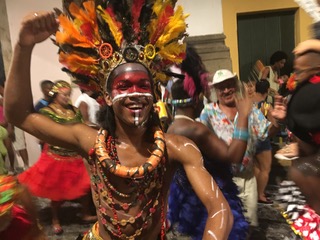 Inez trying to fit in the Carnival in her own way.
WHAT IS THE HISTORY OF THE CARNIVAL?
XXXX
The day after we attended the "Children's Carnival". Also an "Electrico" but with a well know Brasilian artist whose target group are… kids!
Millions of people everywhere, selling whatever is possible to sell. And there she is, the famous artist!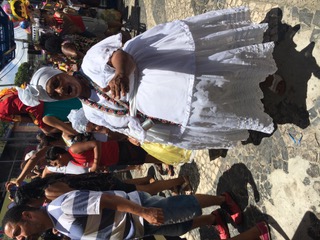 The lorry advanced in a v e r y slow pace…
Walking back home through much more calm streets
Finding a very special bar.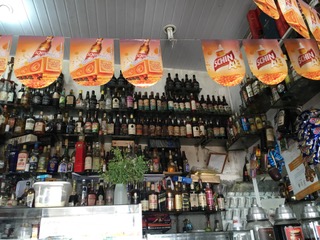 Jörgen & Louise got an evening off without the kids. They took a crazy motorcycle taxi ride (!) up to the area where the "Electrico" Carnival takes place and experienced the craziness of following a lorry in s l o w m o t i o n listening to a local Brasilian singer, hearing how the rest of the crow sang with him. Then realising we had no idea how famous this singer is in Brasil? Anyhow, fun to have experience, but far too many people!
Our last evening in Salvador we spent again at the Carnival of Pelourinho and having dinner at Zululand
---