Anchoring one night at Butterfly Bay

Take Off
Jörgen Wennberg
Wed 9 Aug 2017 07:15
Our last anchoring in the beautiful archipelago of the Whitsunday Islands: Butterfly Bay
We left Tongue Bay where we had anchored to spot the Hill Inlet at low tide, very early in the morning to come up to Butterfly Bay before lunch. Being so short distans and especially having no wind we motored all the way passing around the beautiful islands of Whitsunday Islands.
Passing the northern part of Hook Island.
Arriving in Butterfly Bay we found Altair anchored and decided to have joined lunch together with Joe and Barbara on the beach.
Butterfly Bay is shaped as a butterfly with a broken wing and is ironically know for its hundreds of butterflies everywhere on the island!
And now time for our first snorkling since we came back to the boat. Happy kids!
However having snorkling in one of the most beautiful places on earth - Fakavara South in the French Polynesia - the snorkling was ok...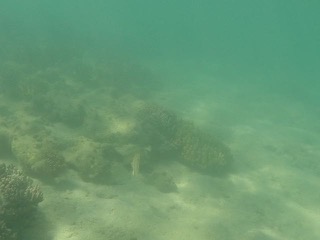 ---