A lovely stop at the koala-rich Magnetic Island

Take Off
Jörgen Wennberg
Sat 12 Aug 2017 11:03
By noon we left Gloucester for a 110 NM sailing to Magnetic island which ...
… we reached early in the morning the day after.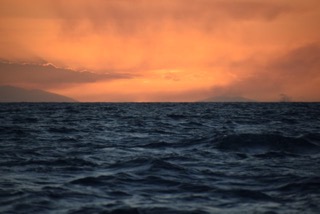 We were lucky to already have been visiting Magnetic Island last summer when Take Off was stranded on Fiji for repairs and we got spare time to spend in Australia. So it was a true pleasure to come back to this beautiful island known for its large amount of wild koalas sleeping here and there in the eucalyptus trees as well as the mango plantations.
We started the day by taking a tour at the Bungalow Koala Resort where we got to see turtles...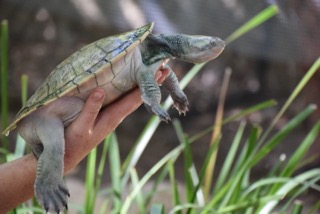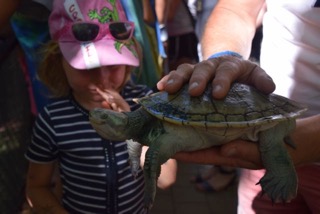 …baby crocodile...
… many different types of lizards.
Some were scared to get near, however seeing little sister touching, I might as well touch too...
… and then both Alex and Inez got to clap the lizard.
And what about kissing the lizard??
This one is called the blue tongue lizard. The other one we don't know the specie.
The princess and the lizard?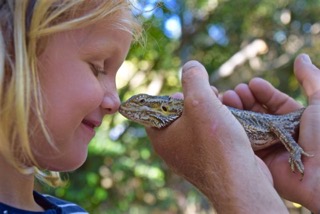 Now for the baby crocodile. The crocodiles often have their mouths wide open to cool down, especially in very hot days. Wonder what that would look like if we did it?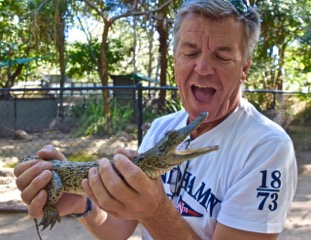 I am not scared and I love this. I think I like this and I try not to be scared.
We got to meet the kakadu "Charlie". He was quite something. Loved to see himself in the mirror. He also had a go at Inez' shoes trying to bite them. Luckily he did not get her toes.
The koala's natural position. They sleep from 18 - 20 hours per day and their only diet is eucalyptus leaves.
What would it look life if we were sleeping so much? Oops how boring.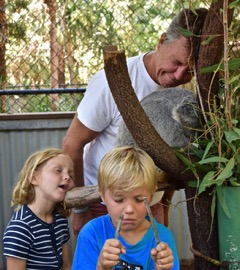 This koala "works" approx 1 hour / day by just being photographed. Seems to be a quite heavy working day...
A beautiful bird showing his best himself.
Australia is full of weird and different animals which makes this country so interesting. This animal is called a wombat. WOMBAT.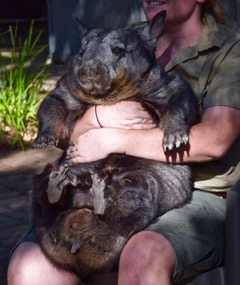 La grande finale: the snake.
There is always a first one to dare. Then comes Daddy.
And Mummy. However this one was a bit love seeking. Guess Mummy was not that keen on a snake kiss.
And finally Alex dared too...
A family snake picture
After the animal visits we got to feed the small parrots. Really beautiful birds!
The day after we took a walk to Richard's Bay ...
… and got to see a few koalas wild sleeping in their trees.
This "ball" of leaves we learned is a green ant nest. When you bite the ant it has a taste of citrus.
Horse Shoe Bay where we were anchored for 2 days.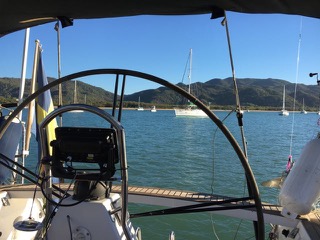 On Sundays they have the Magnetic Market, a sweet market with everything you can find from jewllery, to honey made on Magnetic and a band of oldies playing cover songs. A really nice atmosphere! This evening we were 5 boats (Aurora, Owl, Tulla Mhor, Sandvita and Cesarina) who had dinner together at Sandi's.
The last night at Magentic Island Lasse and Anne on Sandvita took Alex and Inez for a sleep over. I wonder who were the most excited?
So suddenly it just happens: Jörgen and Louise alone on Take Off.
---