City tour of Santa Marta and BBQ at the Beach in Tyron National Park

Take Off
Jörgen Wennberg
Sat 16 Jan 2016 13:58
After fixing the motor and the bom Louise jumped on the City Tour to explore Santa Marta with Alex and Inez and the other families.
Santa Marta's Cathedral with its surroundings.
Visiting the National Park with its iguanas and climbing trees and climbing kids...
Ménage à 3 …… and ménage à 4…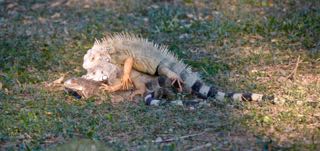 On Saturday 16th of January the Marina of Santa Marta invited the World ARC fleet to a BBQ at the beach Bahia Concha for a whole day in Tyron National Park.
The foothills of the Sierra Nevada de Santa Marta, the highest coastal mountain in the world, sink into the sea like fingers of a giant hand forming bays and coves of exceptional beauty: one of these is Bahia Concha. The coastline is marked by white sandy beaches fringed by rocky atolls, mangroves, and forests, all bathed in the clear waters of the Caribbean Sea.
We enjoyed a traditional Colombia BBQ with a selection of grilled meats.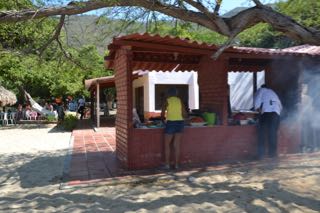 Alex and Inez so happy to finally be in the water!
Kids as bigger kids joining the game. The girls: Pernilla, Pia and Louise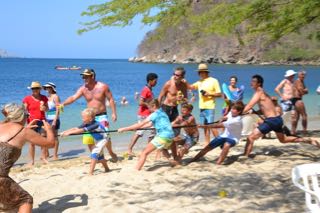 Frisbee game: the French boat Heidi 2.0 against the Swedish boat Take Off.
Alex happy to have managed to get hold of the frisbee among the "bigger" kids before...
… the game became really too serious.
Cécile Maye on the French boat Heidi 2.0 with her son Raphaël. You can tell that Céclle is French. Always very chic1
Alex taking a paus with Zander.
Alex and Inez building sand castles with Theo and Ruben.
The BBQ
Happy Take Off!
Alex going for cricket for the first time, with Ruben being half British half Kiwi.
---