Antigua: Inez second Birthday Party and a warm welcome to Mormor & Morfar!

Take Off
Jörgen Wennberg
Wed 18 Feb 2015 21:55
18th of February in English Harbour on Antigua - Inez 4 years!
We sang for Inez in bed.
A few hours later Inez celebrated her second Birthday Party this time with her Norwegian friends on Delphia and her English/French friends on Khujada2.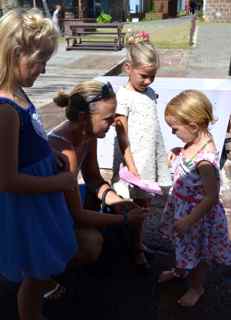 We squeezed in all 9 kids in the cockpit enjoying more balloons, another chocolate cake and more screaming friends!
Jonas on Delphia has become one of Alex and Inez idols ;-)
Renate & John from Delphia and Albane & Julian from Khujada2.
What is a birthday party without a few games! Khujada's slack line made it…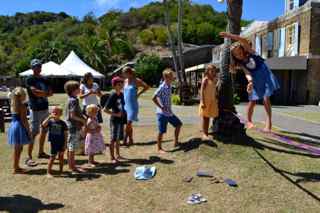 … as well as the treasure hunt around Nelson's Dockyard…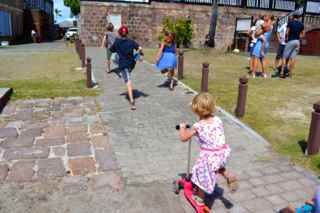 …and once again Daddy was hiding it.
Even though the treasure was found, it still has to be fished according to our Swedish tradition "Fiskdam".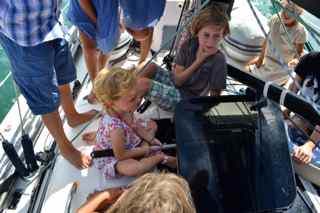 The birthday party over we quickly switched the boat from "party mode" to "welcoming-parents mode". In the afternoon we drove to the airport to fetch our missing Mormor & Morfar coming all the way from Geneva. Guess who were longing the most?
Happy reunion!!
---