Discovering the heights of Table Mountain

Take Off
Jörgen Wennberg
Fri 29 Dec 2017 12:00
The next iconic visit spot is off course Table Mountain! We've seen it every day from below for the past 4 weeks and now we finally get to climb upon it.





Table Mountain

(

Afrikaans

:

Tafelberg

) is a flat-topped

mountain

forming a prominent landmark overlooking the city of

Cape Town

in

South Africa

. It is a significant

tourist attraction

, with many visitors using the

cableway

or hiking to the top.

Table Mountain

National Park

is the most visited national park in South Africa, attracting 4.2 million people every year for various activities. The mountain has 8,200 plant species, of which around 80% are

fynbos

, meaning fine bush.

It forms part of the

Table Mountain National Park

, and part of the lands formerly ranged by

Khoe-speaking

clans, such as the

!Uriǁ'aes

(the "High Clan"). It is home to a large array of mostly

endemic

fauna and flora.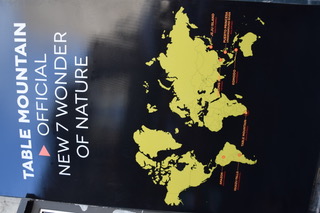 The Cable Car taking us up to the top of Table Mountain, just that ride was an amazing experience of getting so close to nature, the mountain and the cliff formations.
Up above we took long walks, many view pictures and just contemplated the beauty over the sea from all angles of Table Mountain
View of Camp's Bay & The Twelve Apostles
View over Cape Town & Lion's Head
View over Robben Island
Spectacular view
One of the fauna species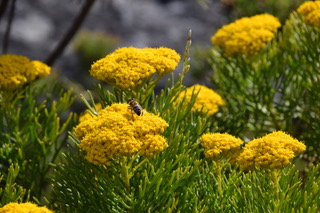 Christer with Cape Town below
Amazing day at Table Mountain
Always South African music around the corners!
Once coming down from the mountain we headed off to Take Off to move it from its repairing harbour to its normal harbour at Waterfront. An opportunity for the families to have a feeling of being on the boat at sea.
And now overlooking Table Mountain from the sea!
Getting into Waterfront passing by the Volvo Ocean Race Boats
Coming back we had dinner at home enjoying the very last bit of Table Mountain for this day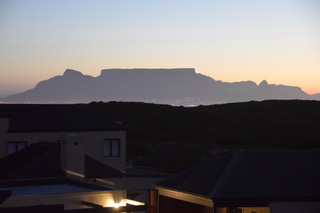 ---