Snorkling on Dog Island and chilling out on Fregate Island

Take Off
Jörgen Wennberg
Wed 27 Jan 2016 04:28
09.33 N

78.51 W




We took off early morning from Chichime to arrive on time for the wreck snorkling on Dog Island before it became too crowded. The wreck was a US.Navy ship that sunk in the 1950's only a few meters away from the beach. So we introduced the wreck snorkling to the kids too who enjoyed it so much that Alex asked when we will be coming back again after having been wining about all the salt water in his mask!



On this day of the 27th of January Alex took his real first breast strokes!! So proud, however I wonder who was the most proud ;-)
Dog Island becoming too croudy by noon we left the island. These pelicans were our fellow sea companions for a few minutes over to the next island.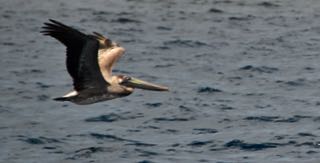 Our next stop was in Banedup, another lot of archipelago of 7 islands.
We met "Nina", also sailing the World ARC, telling us that on Fregate Island they served lobster and fish and asked us if we wanted to join them. We took our dinghy and motored our way to Fregate Island where we discovered another Paradise! We were the only ones non-Guna-people on the island and spent yet another fabulous chilling out afternoon together.
This Guna woman below in her traditional daily dressing, where as the men could be any men or teenager in jeans and baseball cap.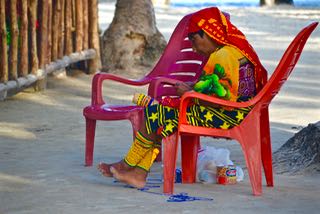 Behing Fregate Island yet another tiny island with only one house on it.
Along the shore was a long shallow beach were the kids played all afternoon and where we saw a spotted ray only a few meters away from us.
The whole crew of Take Off: Ellen, Alex, Jörgen, Louise, Inez, Nilla and Janne.
Alex and Inez wanting the same as Mummy and Daddy : Guna bracelets.
A few romantic moments
The newly engaged Nilla and Janne.
Inez found a new friend and the new friend found inez.
This picture says more than a 1000 words. "Can i join you?"
Fregate Islands offers the possibility to hire a cabin with a King size bed.
The salon and the toilet.
Alex teaching Ninja training with Inez.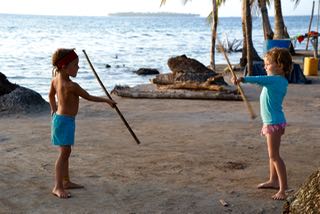 However every Paradise has its backside, even in the San Blas. The plastic seems to be everywhere ;-(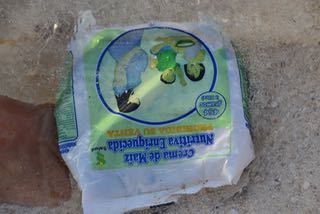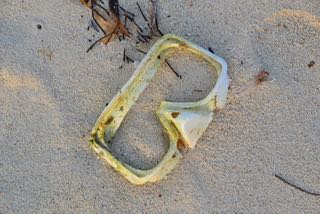 Eating an excellent lobster dinner with the crew of "Nina"
Beautiful sunset over Fregate Island.
---