Back to Dominica and the Sunday BBQ Night!

Take Off
Jörgen Wennberg
Mon 23 Mar 2015 04:08
We left Les Saintes in Guadeloupe early as we wanted to have as much as possible out of Dominica!
Back to Dominica - one of our favourite islands!
And back also to our favourite bar - Felix Bar!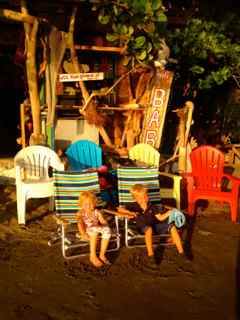 This day I woke early to take advantage of the special light of the sunrise.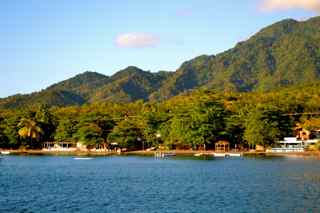 Before breakfast we had a vendor coming up to our boat selling fruits which was perfect as we had no breakfast planned!
This day was a fixing day, such as filling up with fresh water. PAYS, the organised group of guides in Portsmouth has also fixed a filling up station for fresh water in the bay. Very convenient!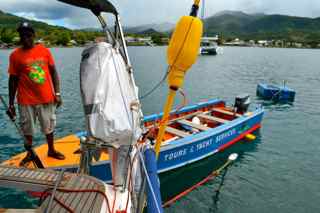 While Jörgen went to the supermarket with the kids, I went to my favourite bar being the best in the Caribbean, with the best view, the best rum punch, the best bartender, the best wifi and probably the best place in the Caribbean!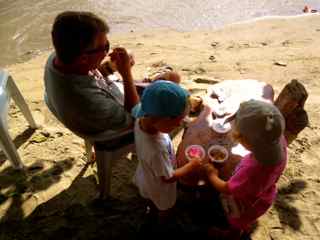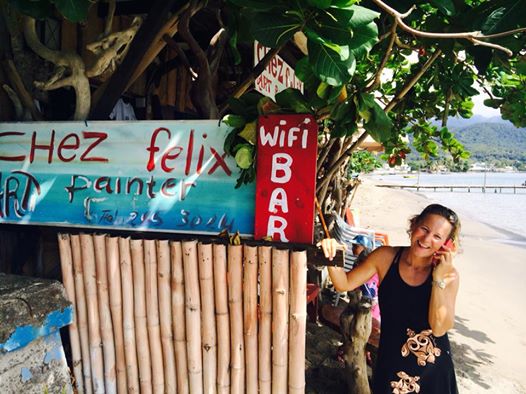 The reason why we came back to Dominica just on a Sunday was to attend to the Sunday BBQ Night that we missed on our way up. Once again it is PAYS organising this every sunday evening for anyone to attend. They go around the boats during the day to sell tickets. Everyone participates and helps and we enjoy a BBQ night with all other boats. We had a lovely night together with British people and a Dutch family being friends with 99 Bottles (!).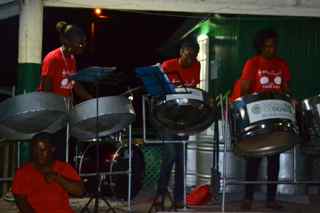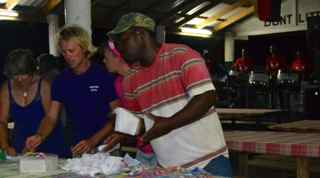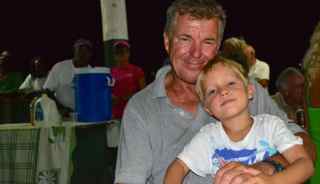 Thankyou once again Dominica for these lovely days! We will be back ;-)
---