The kid's day with their own games, schooling and showering

Take Off
Jörgen Wennberg
Wed 13 Jan 2016 12:19
12.51 N
71.05 W
The kids played so well this morning in the boat: kings, queens, princes and princesses. Running back and forth on the soffas, jumping on the cushions.
After a while we heard them giggling so much… the game had turned to both being each other's hairdresser! They had managed to cut off each other's hair twice. Alex now with a new cool boat look and Inez with few curls less! We found hair everywhere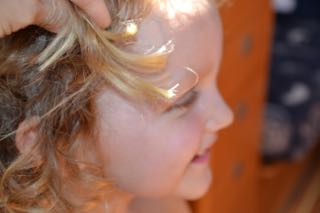 And now for some schooling
Today is the kids' turn to shower and Daddy making sure they are clean all and over.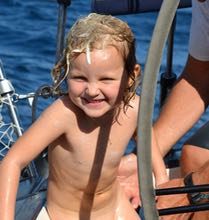 Pernilla spoiling Alex when she is "rysa" Alex's foot.
v
Alex pointing out the Peninsula de la Guajira which we were passing right now.
---